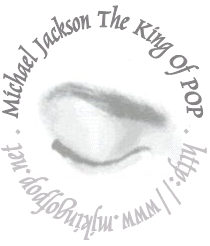 Michael Jackson AutoBiography
Michael Jackson was born in Gary, Indiana, on a late summer night on August 29, 1958; the seventh of nine children. Father Joe Jackson was born in Arkansas. In 1949 Joe married Katherine Scruse, whose people are from Alabama.
Joe Jackson had his own band, "The Falcons", they would practice after work in the living room of their house in Gary. Joe soon discovered the talent of his sons and founded the family band "The Jacksons". They would later become "The Jackson 5". Little Michael always watched his brothers rehearse - when he was about 5 years old he joined the group and became the lead singer of The Jackson 5.
Michael's first public appearance was at a school program in the first grade in 1963 [Garnett Elementary School in Gary]. Wearing black pants and a white shirt, he sang "Climb Ev'ry Mountain" from The Sound of Music. The reaction was overwhelming. Michael: "When I finished that song, the reaction in the auditorium overwhelmed me. The applause was thunderous and people were smiling; some of them were standing. My teachers were crying and I just couldn't
[Michael's parents]
believe it. I had made them all happy. It was such a great feeling. I felt a little confused too, because I didn't think I had done anything special. I was just singing the way I sang at home every night. When you're performing, you don't realize what you sound like or how you're coming across. You just open your mouth and sing."
Soon Joe was grooming the band for talent contests. Michael: "We'd perform for him and he'd critique us. If you messed up, you got hit, sometimes with a belt, sometimes with a switch. My father was real strict with us - real strict." At the age of 6, Michael and the Jackson 5 started collecting trophies with their act at various talent shows or amateur nights.
A local record studio, Steeltown, owned by Mr Keith, gave the Jackson 5 their first chance - the single "Big Boy" was released in 1968. They even got radio play in Gary and became a big deal in their neighborhood.
In winter 1968, they finally reached what they were so hard working for. Motown Records took them under contract.
[Big Boy Single]
Berry Gordy, owner of Motown Records, promised: "Your first record will be number one, your second record will be a number one, and so will your third record. Three number one records in a row. You'll hit the charts just as Diana Ross and the Supremes did."
All the big Motown stars had emigrated to California along with Berry Gordy after he moved from Detroit - and so did the Jackson family.
Suzanne de Passe was having a great effect on their lives. She worked for Motown, and it was she who trained them religiously once they moved to Los Angeles. She also became a manager for the Jackson 5.
[Michael, Berry & Suzanne]
Freddy Perrin, Bobby Taylor and Deke Richards, who, along with Hal Davis and "Fonce" Mizell, were part of the team that wrote and produced their first singles. Together these guys were called "The Corporation".
When "I Want You Back" was released in November 1969, it sold 2 million copies in 6 weeks and went to number one. Their next single, "ABC", came out in March 1970 and sold 2 million records in 3 weeks. When their third single, "The Love You Save", went to number one in June of 1970, Berry's promise came true.
The Jackson 5's first major TV show was "The Hollywood Palace", a big Saturday night show, hosted by Diana Ross. They performed "I Want You Back" live. However, the Jackson 5 made their very first TV appearance on the "1969 Miss Black America Pageant" show, performing "It's Your Thing" in August of 1969.
"I'll Be There" was their real breakthrough song. Michael: "It was the one that said, 'We're here to stay.' " It was number one for 5 weeks!
The Jackson 5 became the first group ever to have 4 number one hits in a row!
[On tour]
The crazy days of the big Jackson 5 tours started with a big arena tour in the fall of 1970. When "Never Can Say Goodbye" was a big hit in 1971, they played 45 cities that summer, followed by 50 more cities later that year.
They traveled with a tutor called Rose Fine who made sure they did their lessons.
Michael: "My appearance began to really change when I was about 14... I became subconsciously scarred by this experience with my skin. I got very shy and became embarrassed to meet people because my complexion was so bad. It really seemed that the more I looked in the mirror, the worse the pimples got. My appearance began to depress me... Eventually, things changed. I started feeling differently about my condition. I've learned to change how I think and learned to feel better about myself. Most important, I changed my diet. That was the key."
In the fall of 1971 Michael's first solo record "Got To Be There" came out.
[Cartoon Show]
The same year, The Jackson 5's Saturday morning cartoon show started appearing over network televison. Michael's first real involvement with films came when he sang the title song for the movie "Ben" in 1972. The song went to number one and is still a favorite of Michael. At only 13 years of age, Michael won a Golden Globe Award for his performance and later even got his first Academy Award nomination.
By the time "Ben" came out, they knew that they were going to go around the world. In 1972 they began their first overseas tour with a visit to England.
Michael: "We had three years of hits behind us when we toured Europe that first time, so there was enough to please both the kids who followed our music and the Queen of England, whom we met at a Royal Command Performance.
[Meeting the Queen of England]
England was our jumping-off, and it was different from any place we'd been before, but the farther we traveled, the more exotic the world looked. We saw the great museums of Paris and the beautiful mountains of Switzerland. Europe was an education in the roots of Western culture and, in a way, a preparation for visiting Eastern countries that were more spiritual..."
Australia and New Zealand, their next stops, were English-speaking, but they met people who were still living in tribes in the outback. Michael: "They greeted us as brothers even though they didn't speak our language. If I'd ever needed proof that all men could be brothers, I certainly had it during that tour."
The Jackson 5 released "Dancing Machine" - following the new "disco music" trend. Michael: "When it came out in 1974, I was determined to find a dance move that would enhance the song and make it more exciting to perform - and, I hoped, more exciting to watch. So when we sang 'Dancing Machine' on 'Soul Train', I did a street-style dance move called Robot. That performance was a lesson to me in the power of television. Overnight, 'Dancing Machine' rose to the top of the charts, and within a few days it seemed that every kid in the United States was doing the Robot. I had never seen anything like it."
[In the 70's]
Their problems with Motown began around 1974, when The Jackson 5 told Motown in no uncertain terms that they wanted to write and produce their own songs as they didn't like the way their music sounded at the time. Motown not only refused to grant their requests, they told them it was taboo to even mention that they wanted to do their own music.
Michael: "I really got discouraged and began to seriously dislike all the material Motown was feeding us... When I feel that something is not right, I have to speak up. I know most people don't think of me as tough or strong-willed, but that's just because they don't know me. Eventually my brothers and I reached a point with Motown where we were miserable but no one was saying anything. My father didn't say anything. So it was up to me to arrange a meeting with Berry Gordy and talk to him. I was the one who had to say that we - The Jackson 5 - were going to leave Motown. I went over to see him, face to face, and it was one of the most difficult things I've ever done. If I had been the only one of us who was unhappy, I might have kept my mouth shut, but there had been so much talk at home about how unhappy we ALL were that I went in and talked to him and hold him how we felt. I told him I was unhappy... I knew it was time for change, so we followed our instincts, and we won when we decided to try for a fresh start with another label."
On May 28, 1975 they signed a contract with Epic Records [CBS], taking effect on March 1976.
[One of Randy's 1st appearances]
Jermaine, now Berry's son-in-law, decided to stay with Motown as his situation was more complicated than the others.
When he left the group, Marlon had a chance to take Jermaine's place. Randy officially took Michael's former place as bongo player and the baby of the band.
In June of 1976 Michael and his brothers were staring in the weekly CBS "Variety Show - The Jacksons" [first announced in January of 1973]. "It was a dumb move to agree to do that show and I hated every minute of it", Michael said later.
The show was based on the successful Jackson 5 Las Vegas cabarett shows [which Michael, opposite to this new show, enjoyed doing].
Michael: "I think a TV series is the worst thing an artist who has a recording career can do... I'd never do it again... I'm not a comedian. I'm not a show host, I'm a musician."
"Somehow, the show was a big hit. CBS really wanted to keep us, but I knew that show was a mistake."
After the contract with Motown ended, Motown said that the group's name was the company's registered trademark, and that the Jackson 5 couldn't use it when they left. That was a hardball, of course, so the group called themselves "The Jacksons" from that time on.
The first album they cut for Epic was simply called "The Jacksons" - containing the number one record "Enjoy Yourself" and "Show You The Way To Go". The second album for Epic was "Going Places" - different from their first - there were more songs with messages and not as many dance songs.
In September of 1977 Motown had bought the rights to film the Broadway show known as "The Wiz", an updated, black-oriented version of the great movie "The Wizard Of Oz". Michael: "Motown bought 'The Wiz' for one reason, and as far as I was concerned, it was the best reason possible: Diana Ross."
Diana was going to play Dorothy and encouraged Michael to audition. He auditioned for the part of the Scarecrow because he thought this character best fit his style. Michael: "When I got the call back from the director, Sidney Lumet, I felt proud but also a little scared."
It took 5 hours to do Michael's make-up and transform him into the Scarecrow and this 6 days a week. Michael loved to do this movie: "I'The Wiz' gave me new inspiration and strength."
"The script was clever and showed me [as the Scarecrow] pulling bits of information and quotations out of my straw while not really knowing how to use them. My straw contained all the answers, but I didn't know the questions...
[The Wiz]
...We were doing the crows' scene that day. The other guys wouldn't even have their heads visible in this scene because they'd be in crow costumes. They seemed to know their parts backward and forward. I'd studied mine too, but I hadn't said them aloud more than once or twice. The directions called for me to pull a piece of paper from my straw and read it. It was a quote. The author's name, Socrates, was printed at the end. I had read Socrates, but I had never pronounced his name, so I said, 'Sohcrates', because that's the way I had always assumed it was pronounced. There was a moment's silence before I heard someone wisper, 'Soc-ruh-teeze'. I looked over at this man I vaguely recognized. He was not one of the actors, but he seemed to belong there. I remember thinking he looked very self-confident and had a friendly face. I smiled, a little embarrassed at having mispronounced the name, and thanked him for his help. His face was naggingly familiar, and I was suddenly sure that I had met him before. He confirmed my suspicious by extending his hand - 'Quincy Jones. I'm doing the score.' "
Michael actually first met Quincy Jones in Los Angeles when he was about 12 years old. "I was little at the time, but I vaguely remember Sammy Davis introducing me to Q."
Their friendship really began to blossom on the set of "The Wiz", and it developed into a father-and-son relationship. After "The Wiz" Michael called Quincy Jones and said, "Look, I'm going to do an album - do you think you could recommend some producers?"
"I wasn't hinting. My question was a naïve but honest one. We talked about music for a while, and, after coming up with some names and some half-hearted hemming and hawing, he said, 'Why don't you let me do it?' "
"I really hadn't thought of it... So I stammered something like, 'Oh sure, great idea. I never thought about that.' Quincy still kids me about it."
[The dream team]
With this phone call, the work of the most successful and best team in the 80's began - Quincy Jones and Michael Jackson!
In December of 1978 The Jacksons were back with a bang! The album "Destiny" was their biggest success as an album and also the first record for which The Jacksons had total creative control. With the exception of "Blame It On The Boogie", all songs were written by the group. The album was a major success!
The Jacksons also launched their own production company, "Peacock Productions".
In 1979 Michael turned 21 years old and began to take full control of his career. Michael: "My father's personal management contract with me ran out around this time, and although it was a hard decision, the contract was not renewed."
"Did it change the relationship between me and my father? I don't know if it did in his heart, but it certainly didn't in mine... All I wanted is control over my own life."
"I wanted my first solo album [for Epic] to be the best it could be." For "Off The Wall", Michael teamed up with a new producer - it is the legendary Quincy Jones. "I was so glad that my outside source was a good friend who also happened to be THE perfect choice for a producer."
The "Off The Wall" album was originally going to be called "Girlfriend". Paul and Linda McCartney wrote a song of that title with Michael in mind before they ever met him. Michael: "Paul McCartney always tells people this story about me calling him and saying we should write some hit songs together. But that's not exactly how we first met...
...Paul McCartney and I first met at that [Harold Lloyd estate] party. He said, 'you know, I've written a song for you.' I was very surprised and thanked him. And he started singing 'Girlfriend' to me at this party."
They promised to get together soon, but different projects and life just got in the way for both of them and they didn't talk again for a couple of years. Paul ended up putting the song on his own album "London Town".
Michael: "The strangest thing happened when we were making 'Off The Wall'; Quincy walked up to me one day and said, 'Michael, I've got a song that's perfect for you.' He played 'Girlfriend' for me, not realizing, of course, that Paul had written it for me originally. When I told him, he was astonished and pleased. We recorded it soon after and put it on the album. It was an incredible coincidence."
[Michael, Quincy & Bruce]
Quincy's engineer, Bruce Swedien put the final touches on the songs and mixes. Up to today, Bruce still works with Michael and they're very good friends.
"Don't Stop 'Til You Get Enough" means a lot to Michael because it was the first song he wrote as a whole. Michael: "I'Don't Stop 'Til You Get Enough' was my first chance, and it went straight to number one. It was the song that won me my first Grammy [as a solo artist]."
Two of the biggest hits were "Off The Wall" and "Rock With You". Songs that would send everyone home in a good mood. And then there was "She's Out Of My Life".
Michael: "Sometimes it's hard for me to look my dates in the eye even if I know them well. My dating and relationships with girls have not had the happy ending I've been looking for. Something always seems to get in the way. The things I share with millions of people aren't the sort of things you share with one."
"But I got too wrapped up in 'She's Out Of My Life'. In this case, the story's true - I cried at the end of a take, because the words suddenly had such a strong effect on me. I had been letting so much build up inside me. I was 21 years old, and I was so rich in some experiences while being poor in moments of true joy. Sometimes I imagine that my life experience is like an image in one of those trick mirrors in the circus, fat in one part and thin to the point of disappearing in another. I was worried that would show up on 'She's Out Of My Life', but if it touched people's heartstrings, knowing that would make me feel less lonely."
"I didn't really have any girlfriends when I was in school. There were girls I thought were cute, but I found it so difficult to approach them. I was too embarrassed - I don't know why - it was just crazy.
My first real date was with Tatum O'Neal. We met at a club on Sunset Strip called 'On The Rox'. We exchanged phone numbers and called each other often. I talked to her for hours; from the road, from the studio, from home. On our first date we went to a party at Hugh Hefner's Playboy Mansion and had a great time. She had held my hand for the first time that night at 'On The Rox'. When we met, I was sitting at this table and all of a sudden I felt this soft hand reach over and grab mine. It was Tatum. This probably wouldn't mean a lot to other people, but it was serious stuff to me. SHE touched me. That's how I felt about it.
[Michael & Tatum]
In the past, girls had always touched me on tour; grabbing at me and screaming, behind a wall of security guards. But this was different, this was one-on-one, and that's always the best."
Tatum: "One time when Michael as over, he played the drums, my brother played guitar, and someone else played another instrument, and we had a jam session. I had the tape of it, but I lost it somewhere." [Tatum O'Neal in an interview, 1995]
Michael: "Ours developed into a real close relationship. I fell in love with her [and she with me] and we were very close for a long time. Eventually the relationship transcended into a good friendship. We still talk now and then, and I guess you'd have to say she was my first love - after Diana Ross."
Tatum O'Neal says later in an interview that she thinks that "She's Out Of My Life" describes their friendship at that time.
[Michael & Diana]
Michael: "When I heard Diana Ross was getting married, I was happy for her because I knew it would make her very joyous. Still, it was hard for me, because I had to walk around pretending to be overwhelmed that Diana was getting married to this man I'd never met. I wanted her to be happy, but I have to admit that I was a bit hurt and a little jealous because I've always loved Diana and always will."
"Another love was Brooke Shields. We were romantically serious for a while..."
Finally, in August of 1979, the album "Off The Wall" was released and it became a tremendous success. Michael Jackson is the first singer ever to spawn 4 Top Ten singles in the US from one album ["Off The Wall"], two of which became number one hits. In Britain, for the first time in music history, a record 5 hit singles were released, "Girlfriend" being one of them.
[Michael & Brooke]
The album exceeded all expectations and was hugely successful on both the Pop and Black album charts. With the release of this album, the world got to see a new Michael Jackson.
With "Off The Wall" Michael becomes the Prince of Pop!
At the Grammy Awards for 1979, Michael got nominated for "Best R&B Vocal Performance" and also won in his category. Michael: "Although 'Off The Wall' had been one of the most popular records of the year, it received only one nomination: 'Best R&B Vocal Performance'. I remember where I was when I got the news. I felt ignored by my peers and it hurt. People told me later that it surprised the industry too... I said to myself, 'Wait until next time - they won't be able to ignore the next album.' I watched the ceremony on television and it was nice to win in my category, but I still was upset by what I perceived as the rejection of my peers. I just kept thinking 'Next time, next time.' "
"I can be brutally objective about my work as I create it, and if something doesn't work, I can feel it, but when I turn in a finished album - or song - you can be sure that I've given it every ounce of energy and God-given talent that I have. 'Off The Wall' was well received by my fans and I think that's why the Grammy nominations hurt. That experience lit a fire in my soul. All I could think of was the next album and what I would do with it. I wanted it to be truly great."
And yes, the next time at the Grammy Awards, something will happen that the world has never seen before...
Right after "Off The Wall" was finished, Michael plunged into making the "Triumph" album with his brothers. It was released in September of 1980, entered both the Black and Pop album charts peaking at number one and ten respectively and remained on both charts for 29 weeks.
"I'Heartbreak Hotel' had revenge in it and I am fascinated by the concept of revenge. It's something I can't understand. The idea of making someone 'pay' for something they've done to you or that you imagine they've done to you is totally alien to me...
If this song ['Heartbreak Hotel'], and later 'Billie Jean', seemed to cast women in an unfavorable light, it was not meant to be taken as a personal statement. Needless to say, I love the interaction between the sexes; it is a natural part of life and I love women. I just think that when sex is used as a form of blackmail or power, it's a repugnant use of one of God's gifts."
The upcoming "Triumph" tour was going to be a big undertaking. They had special effects arranged for them by the great magician Doug Henning.
The release of "Off The Wall" in August of 1979, the same month Michael turned 21 and took control of his own affairs, was definitely one of the major landmarks of Michael's life. It meant a great deal to him because the album's eventual success proved beyond a shadow of a doubt that a former "child star" could mature into a recording artist with contemporary appeal.
For the next project, the album "Thriller", which was originally going to be called "Starlight", Michael teamed up again with Quincy Jones, Rod Temperton, and many of the musicians who played on "Off The Wall".
Michael: "I remember being in the studio once with Quincy and Rod Temperton while we were working on 'Thriller'. I was playing a pinball machine and one of them asked me, 'If this album doesn't do as well as 'Off The Wall', will you be disappointed?'
I remember feeling upset - hurt that the question was even raised. I told them 'Thriller' had to do better than 'Off The Wall'. I admitted that I wanted this album to be the biggest-selling album of all time. They started laughing. It was a seemingly unrealistic thing to want."
Michael got together with Paul McCartney again; their collaboration produced "Say Say Say" and "The Girl Is Mine".
Eventually, Quincy and Michael chose "The Girl Is Mine" as the obvious first single from "Thriller".
"Not My Lover" was a title they almost used for "Billie Jean" because Q had some objections to calling the song "Billie Jean", Michael's original title. He felt people might immediately think of Billie Jean King, the tennis player.
"A lot of people have asked me about that song, and the aswer is very simple. It's just a case of a girl who says that I'm the father of her child and I'm pleading my innocence because 'the kid is not my son'."
"This kind of thing has happened to some of my brothers and I used to be really amazed by it. I couldn't understand how these girls could say they were carrying someone's child when it wasn't true. I can't imagine lying about something like that."
For "Beat It", Eddie Van Halen agreed to play the session for them and gave an incredible guitar solo.
But also Steve Porcaro [Toto], Steve Lukather, Greg Phillinganes, Louis Johnson and Vincent Price, to name but a few, collaborated with Michael on the album.
Eventually Michael and Q came under tremendous pressure from the record company to finish "Thriller". Michael: "When a record company rushes you, they really rush you, and they were rushing us hard on 'Thriller'. They said it had to be ready on a certain date, do it or die.
So we went through a periode where we were breaking our backs to get the album done by their deadline. There were a lot of compromises made on the mixes of the various tracks, and on whether certain tracks were even going to be on the record. We cut so many corners that we almost lost the whole album.
[With Quincy & Spielberg]
When we finally listened to the tracks we were going to hand in, 'Thriller' sounded so crappy to me that tears came to my eyes. We had been under enormous pressure because while we were trying to finish 'Thriller' we also had been working on 'The E.T. Storybook', and there had been deadline pressure on that as well. All these people were fighting back and forth with each other, and we came to realize that the sad truth was that the mixes of 'Thriller' didn't work.
We sat there in the studio, Westlake Studio in Hollywood, and listened to the whole album. I felt devastated. All this pent-up emotion came out. I got angry and left the room. I told my people, 'That's it, we're not releasing it. Call CBS and tell them they are not getting this album. We are NOT releasing it.'
Finally I realized I had to do the whole thing - mix the entire album - all over again... When it was done - boom - it hit us hard. CBS could hear the difference too. 'Thriller' was a tough project."
On December 1, 1982 the album "Thriller" was released and has changed the history of music forever.
"Thriller" becomes the biggest-selling album of all time - selling over 51 million copies worldwide and providing a record of 6 Top Ten singles - the most ever from one album.
[Thriller Album]
Both records appear in The Guinness Book Of World Records and have never been broken up to this date!!!
"Thriller" [LP] held its number one position on the U.S. charts for an unrivaled 37 [!] weeks during a 122 week residency.
Michael: "Ever since I was a little boy, I had dreamed of creating the biggest-selling record of all time. I remember going swimming as a child and making a wish before I jumped into the pool. Remember, I grew up knowing the industry, understanding goals, and being told what was and was not possible. I wanted to do something special. I'd stretch my arms out, as if I were sending my thoughts right up into space. I'd make my wish, then I'd dive into the water. I'd say to myself, 'This is my dream. This is my wish', every time before I'd dive into the water."
Michael Jackson becomes the undisputed King of Pop and reigns over his title up to today - unrivaled!
For the first video, "Billie Jean", Steve Baron was chosen as director. For the first time in history of MTV, a music video told a story - and was not just a collage of images. "Billie Jean's" video made a big impression on the MTV audience and was a huge hit. It's also seen as a major breakthrough for black artists, who had previously been ignored by the channel. Michael Jackson was in fact the first black artist to be added the MTV's playlist! Before that, MTV refused to play videos by black artists. Michael has changed that forever...
On May 16, 1983 Michael performed "Billie Jean" on "Motown 25th: Yesterday, Today, Forever", a television special in honor of Motown's 25th anniversary. More than 47 million Americans saw that show. After that, many things changed...
[Motown 25]
Wearing his now legendary glittery black jacket together with a black fedora for the first time as well as the already known white glove, Michael started to perform "Billie Jean" and showed the world for the first time ever what would become Michael Jackson's greatest trademark - the Moonwalk!
"I could tell that people in the audience were really enjoying my performance. My brothers told me they were crowding the wings watching me with their mouths open, and my parents and sisters were out there in the audience. But I just remember opening my eyes at the end of the thing and seeing this sea of people standing up, applauding."
Some people in the audience said later it seemed as the whole world stood still when Michael performed the Moonwalk.
In their February 19th, 1999 issue, "Entertainment Weekly" described the historic performance: "One small step for man, one giant glide for pop culture: Michael Jackson unveils his physics-defying Moonwalk during the song 'Billie Jean' and leaves even rocket scientists scratching their heads." "We spent hours in the editing room discussing every shot", says Don Mischer, producer-director of the NBC special. "He had a great sense of theatre."
Everyone was moonstruck!
It was clear to everyone that the next single and video should be "Thriller". Michael chose John Landis ["An American Werewolf in London"] to direct the video, knowing Landis would be perfect for it.
Furthermore, John Branca, Michael's attorney, came up with a great idea. He suggested they make a separate video about the making of the "Thriller" video. Michael: "It seemed odd that no one had ever done this before. We felt sure it would be an interesting documentary..."
[Thriller Video Clip]
In February of 1984 "Thriller" made its debut on MTV and it truly revolutionized the art of making music videos and forever changed the future of making videos.
With the release of this music video, Michael Jackson made history and forever changed MTV! "Thriller" was the first music video produced completely and entirely to be a short film.
At the end of the Millennium, "Thriller" will be chosen as the best music video of all time!
Michael: "My brother Jackie came to my house and said, 'Are you watching this show that's on TV? All they do is play music. It's MTV.' I put it on and thought the concept was interesting. What I didn't like were the videos that were a collage of images; I thought that if I were to do one, I would do something with a little more entertainment value. My dream was to make something with a beginning, a middle and an ending, like a short film."
After the video debuted on MTV, CBS [Epic] released "Thriller" as a single and sales of the album went crazy. According to statistics, the "Thriller" film ["The Making of Michael Jackson's Thriller"] and the release of the single resulted in 14 million additional album and tape sales within a 6 month periode. At one point in 1984, they were selling one million records a week.
On March 30, 1984 the video "The Making of Michael Jackson's Thriller" was released and becomes the biggest-selling music video of all time. Michael: "The success of 'The Making of Thriller' was a bit of a shock to all of of." This record will later only be broken once...
Guess by whom...
[The Making of Thriller VHS]
On January 16, 1984 Michael Jackson won for the first time in the history of the American Music Awards 8 of the desirable trophies.
[At the Grammys]
But most important, the 26th Annual Grammy Awards were to be chosen. On February 28, 1984 Michael won 8 [!] Grammys in ten categories: Album Of The Year ["Thriller"], Best Pop Male Vocal ["Thriller" LP], Record Of The Year ["Beat It"], Best Rock Male Vocal ["Beat It"], Best R&B Male Vocal ["Billie Jean"], Best New Song Of The Year ["Billie Jean"], Producer Of The Year [with Quincy Jones] and Best Children's Recording ["E.T. - The Extra Terrestrial" with narration by Michael Jackson].
Michael's date for the evening was Brooke Shields.
It is the most ever won in a single year and entered The Guinness Book of World Records. On February 23, 2000 Carlos Santana tied Michael's 17 year [the Grammy's for 1983 were chosen at the beginning of 1984] record for winning the most Grammy's in one year when he won 8 Grammy's for his album "Supernatural". Thus, these two artists now share the distinguished record for winning most Grammy Awards in one year. Santana told reporters backstage that it was "a real honor'' to tie Michael Jackson's record.
On January 24, 1984 the shooting of the first Pepsi commercial began.
The US$ 5 million endorsement contract was signed on November 11, 1983 between Michael Jackson, The Jacksons and Pepsi-Cola, involving sponsorship of the "Victory" tour and two TV commercials.
[Pepsi Press Conference]
[Pepsi commercial]
[The accident]
During the filming of the second Pepsi commercial on January 27, 1984 Michael suffered second and third degree scalp burns as sparks from the bombs [for pyrotechnical effects] set his hair on fire.
Miko Brando [Marlon Brando's son and Michael's personal secretary] was the first person to reach Michael and he was the one who did smother the flames with his hands. Michael was rushed to Cedar Sinai Medical Center and was later moved to Brotman Memorial Hospital for treatment.
The next day, January 28, 1984, Michael was released from hospital.
Later, Michael received US$ 1'500'000.-- from Pepsi which he immediately donated to the Michael Jackson Burn Center.
On February 27, 1984 MTV previewed the two 60 second commercials free of charge.
The next day, February 28, 1984, at the 26th Annual Grammy Awards, The Jacksons' Pepsi commercials were aired during the telecast and are amongst the most successful and most popular ads ever, and the first and only set of advertisements ever to be included in the weekly "TV Guide" listings.
On July 2, 1984 "Victory", by the Jacksons, was released. The album became a hit and was also the last album of The Jacksons as a group.
On July 6, 1984 The Jacksons' "Victory" tour's opening concert was performed at Arrowhead Stadium in Kansas City, Missouri. Reunited with Jermaine, The Jacksons did 55 shows over the course of 5 months, criss-crossing America and Canada with the most ambitious design and execution ever created for the concert stage. It took 4 months to construct it.
On December 9, 1984 the group performed the last concert of the "Victory" tour. During "Shake Your Body [Down To The Ground]", Michael announced his split from The Jacksons.
The tour grossed a record of US$ 75 million and was the biggest tour any group had ever done [!], in huge outdoor stadiums. Over 2 million people came to see The Jacksons. And thanks to Michael Jackson, for the first time Pepsi-Cola overtook their arch-rivals, Coca-Cola.
[The Victory Tour]
Michael donated all his performance money from this tour to charity. "For me, that was what the 'Victory' tour was all about - giving back", he says later.
[Walk of Fame]
On November 20, 1984 Michael was honored with a star on the Walk Of Fame [Hollywood Boulevard] in front of the Mann's Chinese Theatre. His star, which has the number 1'793, is between the stars of country singer Lefty Frizzell and actress Lupe Velez.
Michael becomes the first celebrity to have 2 different stars dedicated to him, having first received one as a member of The Jacksons in the 70's.
Two hours after the 12th Annual American Music Award ceremony on January 28, 1985 Michael and 44 other artists gathered secretly for 10 hours at A&M Recording Studios in Los Angeles to record "We Are The World". The song was written by Michael Jackson and Lionel Richie at Michael's home in early 1985.
Michael: "I wrote the song with Lionel Richie after seeing the appalling news footage of starving people in Ethiopia and the Sudan."
[USA for Africa]
On March 7, 1985 "We Are The World" was released and made music history.
On April 5, "Good Friday" and "We Are The World" was broadcast simultaneously by over 8'000 radio stations around the world.
The song created recording history by becoming the first ever Multi-Platinum single and being certified in all categories [Gold, Platinum, Multi-Platinum] within the space of one month. The single is the industry's first ever Multi-Platinum single!
"We Are The World" entered the Guinness Book Of World Records as the biggest-selling single of all time and stayed at the top position until in 1997 Elton John's tribute song to Princess Diana, "Candle In The Wind '97 / There's Something About The Way You Look Tonight", becomes the biggest-selling single of all time.
Today, "We Are The World" still is the second biggest-selling single of all time and with absolutely no doubt is and will probably forever be THE number one world hymn! "We Are The World" won 4 Grammy Awards for Song Of The Year, Record Of The Year, Best Pop Performance By A Duo Or Group, and Best Music Video [Short Form].
"USA for Africa" ["United Support of Artists for Africa"] raised a record of US$ 200 million. The money was given to Ethiopia to fight famine.
In August of 1985 Michael Jackson purchased the "ATV Back Catalogue" for US$ 47.5 million. The catalogue [publishing rights], today worth 3 times as much, comprises over 4'000 compositions, including 251 songs by The Beatles as well as hits by Pat Benatar, Little Richard, The Pointer Sisters and The Pretenders. Michael already owns the publishing rights to the Sly Stone collection as well as a collection of 60's hits. Michael rewarded his attorney John Branca and then-manager Frank Dileo each with a Rolls Royce for their help in negotiating the "Beatles deal".
On July 24, 1985 it was announced that Michael Jackson will star in a 3-D science-fiction musical film, "Captain EO", to be shown exclusively at Disneyland and Disney World. Michael: "I'Captain EO' came about because the Disney Studios wanted me to come up with a new ride for the parks."
"I flew up to San Francisco a couple of times to visit George at his place, Skywalker Ranch, and gradually we came up with a scenario for a short film that would incorporate every recent advance in 3-D technology. 'Captain EO' would look and feel like the audience was in a space-ship, along for the ride."
[With Lucas and Coppola]
More than a year after this first announcement, "Captain EO" ["EO" is Greek for "dawn"], Michael's 17 minute space fantasy 3-D movie, premièred on September 12, 1986 at Epcot Center in Disney World, Florida. The film, directed by Francis Ford Coppola ["Dracula"] and produced by George Lucas ["Star Wars"], becomes [and up to today still is] the most expensive film -"minute-for-minute" - ever made. [Estimated costs for the 17 minute film - US$ 30 million].
Michael stars in the title role alongside Anjelica Huston, and two new songs by Michael were featured: "Another Part Of Me" and "We Are Here To Change The World".
After its première at Disney World Florida, the 3-D movie was shown at all 4 Disney Theme Parks [Florida, California, Japan, France] with tremendous success and became one of the main attractions of the parks. "Working on 'Captain EO' reinforced all the positive feelings I've had about working in film and made me realize more than ever that movies are where my future path probably lies", Michael says later.
[Captain EO]
[Pepsi announcement]
Only 4 months before the première of "Captain EO", Michael made history again. On March 12, 1986 a press conference announced the new Pepsi-Cola contract with Michael Jackson. Michael enters The Guinness Book Of World Records and is acknowledged by them as having the largest endorsement agreement in history between an individual and a major corporation [Pepsi-Cola]. A record of US$ 15 million were reported.
After "We Are The World", Michael decided to retreat from public view. For 2 1/2 years he devoted most of his time to recording the follow-up to "Thriller", the album that came to be titled "Bad".
Michael: "Why did it take so long to make 'Bad'? The answer is that Quincy and I decided that this album should be as close to perfect as humanly possible."
The album, produced by Quincy Jones and co-produced by Michael, features a duet with Stevie Wonder, a duet with Siedah Garrett and other great musicians such as Greg Phillinganes, Steve Porcaro, David Paich, Paulinho da Costa, Steve Stevens to name but a few.
Finally, on August 31, 1987 the album "Bad" was released worldwide [except in England, where August 31 is a bank holiday] with copies leaving the record shops faster than assistants could fill the shelves.
Tower Records in London sold 200 copies in the first hour of trading while CBS [Epic] estimated that some 150'000 copies would be sold at the end of the first day's trading. In Amercia, fans stood in line outside shops from New York to Los Angeles and extra staff was hired to cope with the demand.
The album entered the US Pop and Black album charts at number one, holding its position for 6 and 18 weeks respectively and remained on the Pop charts for 87 weeks, 38 of which were spent in the Top 5. This broke a record of 26 weeks in the Top 5 set by The Eagles' "Hotel California". In Britain, "Bad" hold the number one position for 5 weeks and remained on the charts for 109 weeks consecutively.
The album becomes a tremendous success and yes, Michael made history with it again: "Bad" became the second biggest-selling album ever.
Michael: "It's very hard to create something when you feel like you're in competition with yourself because no matter how you look at it, people are always going to compare "Bad" to "Thriller". You can always say, 'Aw, forget 'Thriller',' but no one ever will!"
[Bad World Tour]
[With Siegfried and Roy]
On September 12, 1987 Michael kicked off his first ever solo tour at the Korakuen-Stadium [meanwhile known as Tokyo Dome] in Tokyo, Japan.
Michael had invited the magicians Siegfried and Roy to create illusions for his "Bad" tour and, in return, wrote a special number, "Mind Is The Magic", to open their show at the Mirage Hotel in Las Vegas.
Siegfried and Roy are Las Vegas' number one entertainment attraction and since its opening in 1981, their spectacular illusion show has never played to a single empty seat!
On March 1, 1988 the new four Pepsi ads with Michael were previewed at a specially arranged Press Conference. One day later, during the 30th Annual Grammy Awards telecast, the innovative Pepsi commercials by Michael premièred.
The commercials were so popular, they were requested specifically by Soviet officials to be aired on Soviet television. They were the first American ads to air in the Soviet Union, and were seen by an estimated 150 million Soviets.
On April 20, 1988 "Moonwalk", Michael Jackson's long-awaited autobiography, which had been edited by Jacqueline Onassis, was published by Doubleday.
The book is a memorable journey to the very heart and soul of a modern musical genius. At the age of 29, Michael could look back to 24 years stage experience.
[Moonwalk - autobiography]
Within 2 weeks, "Moonwalk" was top of the Best Sellers List in Britain with the first 70'000 print run having sold out. A reprint of 12'500 was ordered, followed by a second reprint of 30'500 a week later.
In America, "Moonwalk" entered the Best Sellers' Lists of the "Los Angeles Times" at number one and the "New York Times" at number 2, moving up to the number one position in its second week on the chart. These two book charts are considered the most important in the publishing industry. Within a few months, it was announced that "Moonwalk" had sold in excess of 450'000 copies in 14 countries around the world.
"Moonwalk" is dedicated to one of Michael's all-time idols, the late, great Fred Astaire.
In "Moonwalk" Michael talks openly about his youth, his family, his first love, plastic surgery, and his wholly exceptional career and the often bizarre and unfair rumors that have surrounded it.
Michael: "When I first became well known, I had a lot of baby fat and a very round, chubby face. That roundness stayed with me until several years ago when I changed my diet and stopped eating beef, chicken, pork, and fish, as well as certain fattening foods. I just wanted to look better, live better, and be healthier. Gradually, as I lost weight, my face took on its present shape and the press started accusing me of surgically altering my appearance, beyond the nose job I freely admitted I had, like many performers and film stars. They would take an old picture from adolescence or high school, and compare it to a current photograph. In an old picture my face would be round and pudgy. I'd have an Afro, and the picture would be badly lit. The new picture would show a much older, more mature face. I've got a different hairstyle and a different nose. Also, the photographer's lightning is excellent in the recent photographs. It's really not fair to make such comparisons.
I'd like to set the record straight right now. I have never had my cheeks altered or my eyes altered. I have not had my lips thinned, nor have I had dermabrasion or a skin peel. All of these charges are ridiculous. If they were true, I would say so, but they aren't. I have had my nose altered twice and I recently added a cleft to my chin [which today is not really seen as "plastic surgery"], but that is it. Period. I don't care what anyone else says - it's my face and I know!"
[Neverland Valley Ranch]
In May of 1988, Michael moved out of Hayvenhurst, the family's Encino home, to his recently purchased ranch in the Santa Ynez Valley about 100 miles north of Los Angeles. The 2'700 acre "Sycamore Valley Ranch" was soon renamed "Neverland Valley Ranch" from Michael's favorite book, "Peter Pan", the boy from Never Never Land.
On May 18, 1988 "Moonwalker", Michael's first movie in which he plays the leading role, was previewed at the "Cannes Film Festival" in the South of France. The movie is scheduled for a Christmas release.
With "Dirty Diana" reaching the number one position on July 2, 1988 Michael became the first artist to have 5 number one hits from one album ["Bad"]. No one else had achieved this before!
Michael is featured in The Guinness Book of World Records as the artist with the most number one hits in the 80's - no other artist [male and female] has had more number one hits in the 80's than the King of Pop!!!
In late October of 1988, "Moonwalker" made its debut in Japanese theatres. And finally on December 26, the movie was released in Europe. Although, "Moonwalker" received mixed critics, it was a success in both Japan and Europe. In Britain and France, it was reported that people were standing in line in front of the movie theatres.
[Michael's movie - Moonwalker]
Michael's then-manager Frank Dileo decided not to release "Moonwalker" in the US movie theatres. On January 10, 1989 "Moonwalker" was released on video in America. In just over one month, it sold 600'000 units in the States. And this was just the beginning.
"Moonwalker" debuted at number one on Billboard's Top Music Video Cassette chart and stayed there for 22 weeks before being replaced by himself, with "Michael Jackson: The Legend Continues".
On January 24, 1989 after only 2 weeks on release, "Moonwalker" is reported to have outsold "The Making of Michael Jackson's Thriller". With this, Michael broke his own record, pushing "The Making of Michael Jackson's Thriller" to the second position. Up to today, "Moonwalker" is the biggest-selling music video of all time followed by "The Making of Michael Jackson's Thriller" as the second biggest-selling music video of all time.
With this, Michael made history again. He holds the top 2 positions for the most selling music videos of all time.
Also, on January 27, 1989 Michael played the 123rd and final show of the "Bad" tour at the Los Angeles Sports Arena.
[Bad World Tour]
The "Bad" tour broke all existing records and became the biggest tour ever done up to that date. The "Bad" World Tour attendance figures total 4.4 million, making Michael's 16 month tour [September 12, 1987 - January 27, 1989], which played in 15 countries, the largest in history. The tour became also the highest grossing concert tour, grossing over US$ 125 million, more than any other entertainer has ever grossed on a single tour.
Michael will break his "tour records" a couple years later.
During his European leg of the "Bad" tour, Michael was earning UK£ 3'425 a minute. Michael had negotiated a deal worth UK£ 20 million, of which he received 90% of the preceeds from all concerts. After paying his entourage of 140, he was left with profits of around UK£ 400'000 per show.
On February 14, 1989 it was announced that Michael and his manager Frank Dileo, were to part company. No real reason was given for the abrupt split, leaving the media to speculate about possible causes, suggesting that Dileo was trying to be bigger than Michael, that his managing technique was too flamboyant and that he tried to promote him as a wacky person.
Dileo managed Michael's career from March 20, 1984 to February 14, 1989.
[Michael with then-manager Frank]
[Commercial - Michael Raisin]
On July 28, 1989 Michael became the newest claymation member of the Raisin Family by appearing in their new TV commercial called "Michael Raisin". Michael's speaking voice is used in the ads, but his singing voice on the song "I Heard It Through The Grapevine" couldn't be used because of his exclusive contract with Pepsi. Michael agreed to lend his image to the commercial after working with the claymation creator on "Moonwalker".
On September 13, 1989 a press conference was held to announce Michael's new endorsement deal with "L.A. Gear". The two year deal called for Michael to design and market a line of sportsshoes and sportswear as well as appear in commercials.
On December 18, 1989 reports confirmed that Michael's planned greatest hits album, "Decade", was shelved due to an avalanche of new material, prompting thoughts of a brand new album instead, much to the delight of his fans.
In spring of 1990, movie theatres began airing commercials for "L.A. Gear" using Michael Jackson's music, "Wanna Be Startin' Something", but Michael himself did not appear in the commercials. The teaser ads were later aired on TV.
In July of 1990, the first publicity pictures of Michael Jackson's "L.A. Gear" campaign began to circulate in magazines. His eight year old niece, Brandi, daughter of elder brother Jackie, was featured in the promotion and appears in the TV ads.
Michael's first TV commercial in nearly 4 years was heralded a creative breakthrough by the industry. A month later, in August, commercials for "L.A. Gear" with Michael began airing in movie theatres.
[L.A. Gear ads]
On August 18, 1990 it was announced that Michael had hired Sandy Gallin as his new personal manager.
On March 20, 1991 in New York City, the biggest deal in music history was announced between Michael and Sony, who bought CBS in 1988. The Japanese-owned multi-national corporation signs Michael to a 15 year, 6-album record and film contract.
Michael enters the Guinness Book of World Records as the highest paid entertainer in the music industry and up to today still holds his record. The Guinness Book of World Records reports that the contract is worth US$ 890 million [US$ 1 billion is estimated].
Michael received an US$ 18 million cash advance for the forthcoming album, plus a $ 5 million bonus for this and each of his next 5 albums.
Michael, now the highest-paid entertainer in the music industry, receiving a royalty rate of 25% on each album sold. He is also CEO of his own record label, Nation Records [which was renamed to MJJ Productions later], for which he will receive US$ 1 million per annum. The lucrative deal is reported in the press as setting new standards for cost and scope.
On April 17, 1991 a tiny Indie dance label, Nation Records, threatened to see Michael in court if he uses their name for his own record label. Katherine Canoville says that they have been trading under the name for 3 years and have developed an international reputation. Michael changed the name of his record label to MJJ Productions.
At the MTV Video Music Awards in September of 1991, it was announced that MTV's most important award, the "Video Vanguard Award" has been renamed "The Michael Jackson Video Vanguard Award". Bon Jovi were the first recipients.
In November of 1991, 30 second ads directed by David Lynch began airing on TV to promote the long-awaited, forthcoming release of Michael Jackson's new album that came to be titled "Dangerous".
[Black Or White Video Clip]
Finally, on November 14, 1991 "Black Or White", the first music video from Michael Jackson's "Dangerous" album was broadcast simultaneously in 27 countries with an estimated audience of 500 million people. It was the largest audience ever to view a music video!
The video features Macauley Culkin, Michael's niece Brandi, Bart Simpson, George Wendt [who played Norm in "Cheers"] and rapper Heavy D, director was once again John Landis ["Thriller"].
After the première of Michael's new video, the press went crazy. The new Michael Jackson video was an event in itself! After 4 years of waiting, Michael was back with a bang!
Only hours after its première, "Black Or White" was in the TV News around the world. The première of the video was immediately followed by uproar regarding the video's somewhat violent final segment [Panther Scene], which caused widespread controversy.
[Black Or White Video Clip]
Parents in particular were disturbed by the violence and sex enacted by Michael breaking windows and simulating masturbation. Michael's publicist said that Michael's dance sequence is meant to portray Jackson's interpretation of the panther's wild and animalistic behavior. Michael agreed to edit out the final 4 minutes of the video, and issued a statement.
Michael: "It upsets me to think that 'Black Or White' could influence any child or adult to destructive behavior. I've always tried to be a good role model and, therefore, have made these changes to avoid any possibility of adversely affecting any individual's behavior. I deeply regret any pain or hurt that the final segment of 'Black Or White' has caused children, their parents or other viewers."
But "Black Or White" was not only a spectacle because of the "Panther Scenes" but also because it was the first music video ever to use the so called "Morphing" Special Effects. This revolutionary technique was used in only 2 movies ["Willow", "Terminator 2"], but NEVER before in music videos. Michael is again a pioneer!
The single rose to the number one position - a tremendous success! "Black Or White" which features Guns N' Roses guitarist, Slash, is developed from a track which was intended for the "Bad" album [the beginning part that Slash plays]. In 1989, when Michael began to work on "Dangerous", he asked Bill Bottrell, who wrote the rap lyrics and co-produced the track, to dig it out of the vault.
What the music world had been waiting for for 4 years, happened on November 21, 1991: For the first time in 20 years, an album was released on a Thursday instead of the traditional Monday - Michael Jackson's "Dangerous".
Threats of parallel imports lead to the decision for a Thursday release date, after it was learned that US rack-jobbers and wholesalers were to receive copies of "Dangerous" on November 21, 5 days before the scheduled official release date.
"Dangerous" entered the Top 75 album chart in Britain at number one holding its position for 1 week and remained on the charts for 96 weeks. "Dangerous" is the fastest selling number one album of all time [Michael will later breake his own record] and makes history by entering the charts at number one just 3 shopping days after its release.
"Dangerous" debuted on the US Pop album chart at number one, holding its position for 6 weeks. "Dangerous" debuted at number 11 on the US Black album chart, reaching number one in its 4th week and holding its position for 12 weeks.
In America, Tower Records on Sunset Boulevard opened at midnight [November 24] to sell copies of "Dangerous" and also unveiled a giant 25-foot, roof-top display.
The "Dangerous" sleeve, which took 6 months to complete, is the creation of Mark Ryden who worked with both Sony Music Senior Art Director, Nancy Donald, and Michael to develop the very symbolic, acrylic glaze painting.
Michael wanted the cover to be mysterious and for people to interpret the images for themselves.
[Dangerous Album Cover]
For the first time since "Off The Wall", Michael did not work with Quincy Jones as producer. Instead he worked with the industry's hottest producers and technical innovators of the 90's: Teddy Riley, Bryan Loren, and again Bruce Swedien. With Teddy Riley, the godfather of "New Jack Swing", which merges hip-hop beats with soul crooning and had dominated the R&B charts in recent years, Michael followed the trend. "Dangerous" becomes a tremendous success all over the world!
On February 3, 1992 Michael held a press conference at Radio City Music Hall in New York to announce plans for a new world tour to raise money for his newly-formed "Heal The World" Foundation.
Further to this, Michael signed a Pepsi endorsement deal in front of the media.
[Radio City Music Hall]
[Dancing The Dream]
On June 18, "Dancing The Dream" by Michael, a book of poetry and essays, was published by Doubleday.
"I have founded the 'Heal The World' Foundation to be the voice of the voiceless: the children," Michael said on June 23, 1992 during the press conference about his "Heal The World" Foundation.
[Dangerous World Tour]
On June 27, 1992 the "Dangerous" World Tour kicked off at the Olympic Stadium in Munich, Germany. Michael played to a sell-out crowd of 72'000 ecstatic fans, who saw him perform 18 numbers, including 4 songs from his new album. The end of the show hit headlines all over the world when "Michael" jet-packs out of the stadium and over the heads of his fans.
In August, Michael sold the film rights to his "Dangerous" tour concert to America's Home Box Office [HBO] for UK£ 12 million. The deal is the highest ever paid for a live concert. HBO ads - "He's not coming to America, he's coming to HBO" - were published. The special received the highest TV ratings in the history of HBO [21.4% rating, 34% share].
On January 31, 1993 Michael performed a medley of "Jam", "Billie Jean" and "Black Or White" and "Heal The World" at the Super Bowl XXVII Halftime Show in the Rose Bowl Stadium, Pasadena, California before an audience of 100'000 in the stadium and 133.4 million on TV.
With this, Michael made history again: Michael's Super Bowl half-time spectacular performance, televised live on TV, broke a record with the highest-ever viewership of 133.4 million viewers, unbroken up to today! A distinction, which also earned him an entry in the Guinness Book of World Records.
[Super Bowl]
On January 28, 2000, just after the '00 Superbowl XXXIV, Michael's performance of '93 was chosen as the best performance of ALL the past Super Bowl performances by "USA Today" Gordon Forbes.
[Oprah Winfrey interview]
Only 10 days later, another TV sensation: "Michael Jackson Talks... To Oprah", Michael's first TV interview in 10 years, was telecast LIVE from Neverland Valley, attracting over 100 million viewers around the world. The interview became the most-watched TV interview of all time [highest-ever viewership for an interview] and holds this record up to today.
And in the history of TV, the event is the 4th most watched telecast [viewership] ever! It's THE event of the year 1993!
During the interview, Michael revealed that he suffers from Vitiligo, a skin disorder which destroys the pigmentation of the skin, and therefore lightens ones skin color. It's the first time Michael talked about it. But he also talked about his relationships. Here's a short excerpt of the interview:
Oprah: "Do you go out, do you date?"
Michael: "Yes."
Oprah: "Who do you date?"
Michael: "Well, right now it's Brooke Shields. Well, we try not to be everywhere, go everywhere, it's mostly at home, she'll come over, I'll go to her house, because I don't like going out in public." Oprah: "Have you ever been in love?"
Michael: "Yeah."
Oprah: "With Brooke Shields?"
Michael: "Yes, and another girl."
The TV special included the première of "Give In To Me".
[Michael with Brooke]
[Grammy Legend Award speech]
On February 24, 1993 Michael and his date, Brooke Shields, attended the 35th Annual Grammy Award ceremony. During the ceremony, Michael was honored with the Grammy Legend Award.
The Grammy Legend Award is the most important award in the music business! It's the top honor in the recording industry, given for ongoing contributions and influence in the recording field.
The award was presented to Michael by his sister Janet, who enjoys great success herself.
On August 24, 1993 Michael kicked off the second leg of his Dangerous tour in Bangkok, Thailand at the National Stadium.
At 270 feet, the "Dangerous" stage is wider than the widest American stage at New York's Radio City Music Hall, which measures 190 feet.
Also on that day [August 24], reports surfaced in the media that Michael is under criminal investigation for child abuse by the Los Angeles Police Department. Investigator Anthony Pellicano says the accusations are the result of a failed attempt to exort money from Michael Jackson. It transpires the boy's father, Evan Chandler, a dentist in Beverly Hills, wanted Michael to fund movie projects for him, so he could become a full-time screen-writer. When this request was refused, he threatened to make child molestation allegations against his son public.
Howard Weitzman read a statement to the press from Michael, in which he states there was NO wrong-doing from his part and that he intends to continue his world tour.
The molestation story will dominate newspapers, magazines, and scandal TV shows for many months to come.
On November 9, 1993 Elizabeth Taylor and her then-husband Larry Fortensky flew to Mexico City to join Michael. In the meantime, the biggest media hunt had begun.
On November 11, Michael performed his 5th concert in Mexico to a capacity audience of 100'000. Sadly, this concert would prove to be the last.
After the concert, Michael left Mexico with Elizabeth Taylor and Larry Fortensky, stopping off in Canada and Iceland. From there Michael was diverted to Ireland and finally landed at Luton Airport, England. Elizabeth Taylor flew on to Gstaad, Switzerland, and the media hunt for Michael Jackson began.
One day later, on November 12, 1993 Michael announced that he is cancelling the rest of his tour and that he is seeking treatment for a dependency on painkillers. He explains that the stress from the false allegations made against him caused him to become dependent on the painkillers to get through the tour.
Michael's whereabouts remain unknown, leaving the media to speculate widely.
Michael's "Dangerous" World Tour was a tremendous success. It is the biggest tour any performer had done, breaking his own record from his "Bad" tour. Michael toured with the biggest [widest] stage ever [2 floors], worked together with the magicians Siegfried and Roy and David Copperfield for the special tricks. Especially the beginning of the show, the so-called "toaster", where Michael is catapulted on stage and the end of the show, where "he" jet-packs out of the stadium, showed once again why Michael Jackson is the greatest performer of all time!
[Dangerous World Tour]
On November 24, 1993 the administration of Michael Jackson's music catalogue, ATV Music, moved from MCA Music to EMI Music Publishing. It is reported to be the largest deal in music publishing's history, earing Michael Jackson up to US$ 200 million with an up-front payment of US$ 100 million.
On December 10, 1993 Michael proved all the sceptics wrong by returning home to the United States. On December 22, 1993 Michael took to the airwaves in his own defence. It's the first time he gives a personal statement on TV. CNN, CBS, NBC and ABC all carried his statement broadcast live from his Neverland Valley Ranch.
Michael: "I have been forced to submit to a dehumanising and humiliating examination by the Santa Barbara County Sheriff's Department and the Los Angeles Police Department earlier this week. They served a search warrant on me which allowed them to view and photograph my body, including my penis, my buttocks, my lower torso, thighs and any other areas that they wanted... The warrant also directed me to co-operate in any examination of my body by their physician to determine the condition of my skin, including whether I have Vitiligo or any skin disorder [Michael already talked about Vitiligo with Oprah. His skin disorder was officially confirmed now]. Throughout my life, I have only tried to help thousands upon thousands of children to live happy lives. It brings tears to my eyes when I see any child who suffers... Don't treat me like a criminal, because I am innocent!"
On January 26, 1994 after 6 months of hard negotiations, the lawyers representing both sides in the molestation case against Michael finally reached agreement. An out of court settlement, which both sides have been working towards, is agreed for an undisclosed sum.
The nightmare was over!
One day later, on January 27, Reuters News Service reported that the photos taken of Michael Jackson's genitalia DID NOT match his accuser's description given to the police!!! Little coverage was given to this in the press - whereas months before they had been trashing Michael.
On February 19, 1994 "The Jackson Family Honors" took place in Las Vegas. Michael did not perform but presented 2 awards. His date for the evening was Lisa Marie Presley.
[With Lisa Marie in Las Vegas]
Michael was already seen in company of Lisa Marie on February 2, when they attended a concert by The Temtations in Las Vegas.
Michael spent most of the time in New York, working busy on his new album. He booked into a 3 bedroom duplex apartment at Trump Tower.
[Marriage ceremony]
On May 26, 1994 Michael Jackson married Lisa Marie Presley in the Dominican Republic in a ceremony which last 12 minutes. Civil Judge was Hugo Francisco Alvarez Pérez. Eva Darling, a friend of Lisa Marie's, and Darling's husband, Thomas Keough, Lisa Marie's former brother-in-law [he is the brother of Lisa's first husband Danny Keough], were witnesses. No members of Michael's family were present. The marriage will not become public until July 11.
July 11: The press covered news that Michael has married Lisa Marie Presley. CNN reported that 3 separate spokespeople from Michael emphatically denied that Michael has married the daughter of Elvis Presley. A spokeswoman for Presley couldn't deny the report, because she was unable to reach Lisa Marie.
On August 1, 1994 after weeks of rumors, it's official. Michael had indeed married Lisa Marie Presley. The bride, announcing that her name was now Lisa Marie Presley-Jackson, released a statement through MJJ Productions: "I am very much in love with Michael. I dedicate my life to being his wife. I understand and support him. We both look forward raising a family and living happy, healthy lives together."
The official statement gave no details of the marriage or where it took place.
With this marriage, the 2 biggest names in showbusiness were united: Jackson and Presley. In the media, the marriage of the King of Pop, Michael Jackson, to the daughter of the King of Rock 'N' Roll, Lisa Marie Presley, was entitled as "THE Marriage of the Century"!
On September 08, 1994 Michael opened the 11th Annual MTV Video Music Awards with his wife.
Their 120 second appearance stole everyone else the show as Michael swept Lisa Marie into his arms, and tenderly kissed her in public for the very first time.
[MTV VMA's '94]
The next day, it's THE event in the media all over the world. Some refered to it as "The Kiss of the Century", others compared the kiss to the famous kissing-scene in "Gone With The Wind" between Scarlett O'Hara and Rett Buttler.
[Vibe magazine]
In May, 1995 Michael's "new look" was unveiled for the first time as he posed with Quincy Jones in the June edition of Vibe magazine.
Finally, on May 29, 1995 "Scream", the first single from Michael's forthcoming album "HIStory", a duet with sister Janet, was released around the world.
In the US, the single made history by debuting at number 5 in the Billboard Charts, making it the highest debut ever in the 37-year history of the Billboard Hot 100, toping the previous record held by The Beatles with "Let It Be" which entered the chart at number 6 in March of 1970!!! Michael will later break his own set record!
What the world had been waiting for for 4 years, happened on June 15: Michael's long-awaited new album, "HIStory" was released around the world. The double album is made up of 15 greatest hits and 15 new songs, 150 minutes of music. Statues of Michael Jackson constructed by his record company were ceremoniously unveiled in several European cities to tie in with the Jackson bust which appears on the cover of the album.
A day before [June 14], Michael and Lisa Marie granted their first interview as a couple to ABC's "Primetime". The interview, held by Diane Sawyer, was broadcast live around the world.
The interview became the second-most-watched [viewership] interview of all time [the most-watched interview of all time is up to today Michael's interview with Oprah].
[Primetime interview]
In 1997, Monica Lewinsky's interview with Barbara Walters entered at the second position, pushing the Michael and Lisa interview to the 3rd position.
[Scream Video Clip]
During the "Primetime" interview, the video for "Scream" premièred. The futuristic video clip, directed by Mark Romanek, earned Michael another record and is featured in The Guinness Book Of World Records as the most expensive video of all time: US$ 7 million did it cost to make "Scream".
The video clip, in which Michael again took the art of making videos to another level, is seen as groundbreaking for the future of computer animated clips!
5 days later, on June 20, 1995 "HIStory" entered the US Billboard LP Charts at number one, like in many other countries around the world.
The album "HIStory" is undisputed the most important album in Michael's career, after what he had to go through in 1993. And it's without a doubt the most personal. With "HIStory", Michael told "his story" about the false allegations, the lies, the avaricious people, the tabloids - the Jackson case.
"HIStory" became a tremendous success all around the world and clearly [!] answered the question: "Will he make history or is he history?" The album proved once more why Michael is the world's greatest entertainer and the undisputed King of Pop.
And Michael indeed made history with "HIStory": The album becomes the biggest-selling double album of all time! [reported by MTV USA]. It became also the fastest-selling album in Michael's career. Unprecedented 7 million copies were sold worldwide in the first week!!!
Michael collaborated on the album with top producers such as David Foster [Michael did already work with him on "Off The Wall"]. In the 90's, David Foster became by far the most successful producer of the decade, producing Whitney Houston's "I Will Always Love You", "I Have Nothing", "Run To You" and hits for Madonna, "You'll See", and later in 1999 for Mariah Carey, "After Tonight". Other producers are Jimmy Jam and Terry Lewis, Dallas Austin and R. Kelly. "HIStory" features appearances by supreme names such as Janet Jackson, The Notorious B.I.G., Shaquille O'Neal, Slash, Steve Lukather, Boyz II Men, Steve Porcaro, to name but a few.
[Single cover]
On August 15, 1995 "You Are Not Alone", the second single from "HIStory" was released in America, and went on to create chart history by becoming the first ever song [single] to go straight in at number one on the US Billboard's Hot 100 Singles Chart!!! This has never happened before in the history of the Billboard single-charts!
Michael broke his own record which he set with "Scream" 2 1/2 months ago ["Scream" entered the Billboard charts at number 5, being the then-highest entry of all time].
The number one position is the highest possible debuting position on the single-charts. This record can only be tied but never be broken. Michael was honored with the "Billboard Hot 100 Achievement Award" for having the first ever single in the history of the Billboard charts, "You Are Not Alone", to debut at number one on the charts!
On September 7, 1995 Michael gave a stunning performance at the opening of the 12th Annual MTV Music Video Awards. Michael's performance and the standing ovation he received proved unquestionably his continued popularity with the public in general, and his ability to excite and satisfy a live audience. Every other performer at the show praised Michael, from alternative band Weezer to Notorious B.I.G..
Chris Connely of MTV said the backstage area was filled with celebs trying to get a spot in the wings to watch Michael.
Michael went on to pick up 3 awards for Best Dance Video, Best Choreography and Best Art Direction for his and Janet's video "Scream".
[MTV VMA's '95]
[Wetten dass...?] - 1995
On November 4, 1995 Michael performed for the first time on the most popular European show "Wetten dass...?" ["Wanna bet...?"] in Germany. The TV special became the biggest TV event throughout Europe [viewership] with 18 million viewers in Germany and another 25 million throughout the rest of Europe. It's THE event of the year 1995 in Europe.
On December 6, 1995 Michael was rushed to Beth Israel Medical Center in New York after collapsing at rehearsals for his HBO special "One Night Only". Early reports from the Center indicated that Michael was suffering from gastro-enteritis, dehydration and electrolyte imbalances. Michael was due to play at the Beacon Theater on the 8th and 9th. The shows were canceled.
On January 19, 1996 "USA Today" reported that Lisa Marie Presley-Jackson filed for divorce from Michael yesterday [January 18], ending a 19-month marriage that merged pop royalty. A statement from Jackson spokesman Lee Solters said the two "have mutually agreed to go their separate ways. However, they remain good friends." Irreconcilable differences were given as reason. Michael got married to Lisa on May 26, 1994 in the Dominican Republic.
On February 28, 1996 Michael won a Grammy for "Best Video Short Form" for "Scream" at the 38th Annual Grammy Award ceremony.
In March of 1996, it was reported on MTV USA that Michael's "HIStory" album is the biggest-selling double album ever!
On March 19, 1996 at a press conference in Paris, Michael announced plans for his new company, "Kingdom Entertainment", a Paris-based multimedia corporation, jointly owned with Saudi Prince, Al-Walid bin Talal bin Abdul Aziz al-Saoud.
[World Music Awards 1996]
On May 8, 1996 after a great "Earth Song" performance at the World Music Awards, Michael received a record-breaking total of 5 [!] of these prestigious awards!
The World Music Awards honor the world's greatest-selling recording artists of the year in the various categories and the best-selling recording artists of the year from each of the major record-buying countries around the world.
These awards are unique in that, they are based purely on record sales, hence it is the record-buying music fans who determine the winners.
On September 7, 1996 Michael launched his "HIStory" World Tour with a high-tech spectacle in Prague, playing to over 125'000 people!!! During his stay in the Czech capital Michael had received police escorts throughout the ancient city, and been treated like royalty.
The spectacle show hit the news around the world, especially Michael's opening [arrival] in the Spaceship MJ 2040!
[HIStory World Tour]
On October 2, a new official Michael Jackson product - a soft drink - was launched. The fizzy fruit drink carrying the byline "fresh - cool - magic" is called "Mystery", and will be sold on the tour and to retail outlets. "Mystery" is described as an "energy" drink made from fruit and plant extracts and vitamins and minerals.
On November 4, 1996 news broke that Debbie Rowe is carrying Michael's first child. [Liz Smith reported in her column in the San Francisco Chronicle as follows: "Congratulations and good luck to Michael Jackson and Debbie Rowe, the woman who is reported to be carrying his first child."]
On November 11, "Sisterella", the musical stage production of a black version of "Cinderella" which Michael Jackson co-produced, won an incredible 8 NAACP Theatre Awards at the Hollywood Roosevelt Hotel. The show was a huge success in the Pasadena Playhouse earlier that year, and is in preparation for New York showings.
[Marriage ceremony]
On November 14, 1996 Michael married Debbie Rowe, a former nurse, in a civil ceremony in his presidential suite at the Sheraton-on-the-Park Hotel in Sydney.
Hotel publicist, Brian Walsh, told the media that Michael has married again, saying that Jackson, 38, married Rowe, 37, before a handful of friends in the Sheraton-on-the-Park Hotel only hours after kicking off the Australian leg of his "HIStory" World Tour.
Walsh: "The ceremony was attended by a few friends and people from the tour entourage. Debbie has known Michael for a long time and has been with the entourage for a while and they have a lot of friends in common."
In a written statement distributed on the Internet global computer network, Michael said: "Please respect our privacy and let us enjoy this wonderful and exciting time." The wedding took place only ten days after Michael announced Rowe, who nursed him while he was being treated for a rare skin disorder [Vitiligo], was to give birth to his child early next year.
On January 4, 1997 Michael ended the first leg of his "HIStory" tour in Honolulu, Hawaii. The two concerts held on January 3 and 4 at the 35'000-seat Aloha Stadium made history - no other musical act ever sold out the stadium, and Michael sold out 2 shows in less than 24 hours, a record time. It's his first U.S. tour stop since 1989. Hawaii promotor Tom Moffatt said: "I've never seen anything like it... there's been nothing even close to this - The Rolling Stones, Elton John, Julio Iglesias, The Eagles... ."
[HIStory World Tour]
On February 13, 1997 Michael Jackson's wife Debbie Rowe gave birth to a healthy baby boy at Cedars-Sinai Medical Center in Los Angeles. Michael was present at his son's birth. The boy is named Prince Michael Junior Jackson. According to MTV News the birth time was 1:07 am [PST].
[Michael with his son Prince]
Michael: "Words can't describe how I feel... I have been blessed beyond comprehension and I will work tirelessly at being the best father that I can possibly be. I appreciate that my fans are elated, but I hope that everyone respects the privacy Debbie and I want and need for our son. I grew up in a fish bowl and will not allow that to happen to my child. Please respect our wishes and give my son his privacy."
3 days later, on February 16, Michael arrived in company of Elizabeth Taylor to celebrate her 65th birthday at the star-studded gala, "Happy Birthday Elizabeth - A Celebration Of Life" at Pantages Theatre in Hollywood. Michael was making his first appearance since the recent birth of his son, whose godmother is Elizabeth Taylor. Michael performed "Elizabeth, I Love You", which he wrote especially for the occasion, and sat by Elizabeth's side throughout the show.
[With Elizabeth]
On March 21, 1997 Sony Music presented Michael with a special award to signify sales of 100 million singles and albums OUTSIDE of the United States, since his first solo album for Epic Records in 1979, "Off The Wall".
On April 2, Michael's new video "Blood On The Dance Floor", from his forthcoming remix album "Blood On The Dance Floor / HIStory In The Mix" was premièred on VH1 in the U.S.
[Blood... Video Clip]
The same day in Germany, safes containing the latest single were shipped to DJ's across the country, opened at a specific time and played.
Airplanes, with white banners reading "Michael Jackson - Blood On The Dance Floor", flew across various parts of Germany for promotion of the new single and album.
On April 27, Michael Jackson debuted at number one in the U.K. charts with his single "Blood On The Dance Floor". Michael's latest single was a chart-hit in many countries around the world!
[Hall of Fame]
On May 6, 1997 The Jackson 5 were inducted into the Rock And Roll Hall Of Fame. At the induction ceremony, held at the Renaissance Hotel in downtown Cleveland Ohio, Michael was joined on stage by his brothers. Diana Ross presented the awards to the Jackson 5 and said that "... since the beginning of their careers, I feel very much as if they are my children...".
The Jackson 5 did not perform but brought Berry Gordy, founder of Motown Records and their mentor, onto the stage to share this very special moment. Michael to Mr Gordy on stage: "Berry, you promised us four consecutive number one records. You delivered them all... I'll never forget it. I just want you to know that without you and my mother and father, I don't think we'd be here... and of course God." Michael also thanked his parents who were in the audience, "Mother and father, you were there to protect us with unselfish love. Because you were there, we are here," he continued, "Now we are in the Rock And Roll Hall Of Fame, so... whatever you call our name... I promise, I love all of you. We'll be there!"
Berry Gordy: "The Jackson 5 gave black kids in the ghetto a license to dream, and many of those same kids went on to realize their own dreams. They had something for everybody."
Parke Puterbaugh of the "Rolling Stone" magazine described the scene as, "Gordy and Michael are paying each other the highest tribute and compliments. It's almost more of a reconciliation than the Motown 25th Anniversary TV special. It really is quite a moment!"
On May 8, 1997 Michael's new short film "Ghosts" was shown at the 50th Cannes Film Festival. Michael attended the screening which took place at midnight in the main auditorium. Michael received excellent critics for his acting, the ground-breaking special effects and for the story of the film itself. "Ghosts", with excellent critics, a great success for Michael.
[In Cannes]
[With Steven Spielberg]
[Ghosts]
The film was directed by Stan Winston and written by Stephen King and Michael Jackson. Plans for the film were already confirmed in May 1994. News said that Stan Winston, the special effects wizard who worked with Michael on "The Wiz" in 1978, is involved in Michael's planned musical remake of the fantasy film, "The Seven Faces Of Dr. Lao". Their collaboration turned out to be the film "Ghosts".
On May 14, "Ghosts" received its U.K. première. The film also premièred in various other European cities - very successfully. "Ghosts" had already been premièred in 11 selected Sony Movie Theatres in the US [on November 5, 1996] and in Tokyo, Japan [on December 19, 1996]. Michael was present at the Tokyo première of his 35-minute short film.
Also, on May 14, 1997 Michael Jackson's first ever remix album "Blood On The Dance Floor / HIStory In The Mix" was released. The album contains 13 tracks, with 5 new songs and 8 previously unreleased remix versions from the "HIStory" album. Work on the album had taken place all around the world as Michael had been touring, and the remixes had been done by many of the leading producers and creators in this field.
"Blood On The Dance Floor / HIStory In The Mix" becomes a success all around the world and proves all critics wrong. The album earns Michael another record: "Blood On The Dance Floor / HIStory In The Mix" becomes by far the biggest-selling remix album of all time and holds this record up to today!
On May 31, 1997 Michael kicked off the second leg of his "HIStory" World Tour with a sold-out performance in Bremen, Germany.
In 1997, the results of an official survey revealed that 99% of the world's population between 5 - 65 years know who Michael Jackson is. Michael is therefore the most famous person of all time! At the second position is Pope John Paul II followed by the King of Rock 'N' Roll, Elvis Presley, at number 3.
On August 6, a special screening of Michael Jackson's film "Ghosts" was shown at the opening night of the 1997 Palm Springs International Short Film Festival in California. Bruce Fessier described the festivities in an article published in the "Dessert Sun" the following day, "The opening night of the 'Palm Springs International Short Film Festival' showcased the potential of short film and video and the talent of Michael Jackson. Almost 450 people filled the Palm Springs Dessert Museum's Annenberg Theater on Wednesday to view 2.5 hours of film... and a screening of Jackson's 40-minute short musical film, 'Ghosts', with remarks by its director, Stan Winston... the night ended with praise for Jackson. The crowd buzzed over the special effects in 'Ghosts' and the skill Jackson exhibited by playing all the lead characters with diverse looks and voices. Winston said 'Ghosts' is a hit in Europe but can't get promoted here because 'people believe what they read' about Jackson. 'I stand here and say he's a really great guy', Winston said."
On August 27, 1997 news broke that singer Joni Mitchell and Sony / ATV Music Publishing signed a major deal [effective July 1, 1997] to administer Ms Mitchell's music catalogue. Sony / ATV is a joint venture owned equally by Sony Corporation and Michael Jackson, and is the world's 3rd largest [!] music publishing company. The firm will handle requests to license Ms Michell's songs worldwide for use in various outlets, including film and television, except for Australia, Italy and Britain.
[HIStory World Tour]
On October 15, 1997 Michael's "HIStory" World Tour ended with a sold-out concert in Durban, South Africa.
The "HIStory" tour broke all existing records - Michael Jackson's "HIStory" World Tour is the biggest world tour any solo performer had ever done!!! The tour also broke the legendary record set by the Rolling Stones with their "Voodoo Lounge" World Tour!
The "HIStory" tour spanned the globe with stops in 56 cities on 5 continents, and included 82 concerts to about 4.5 million loving fans.
With this, Michael broke his previous record which he set with the "Dangerous" World Tour. Michael toured with the widest stage anyone had ever toured with, and the mega show featured special effects by magicians David Copperfield and Siegfried and Roy.
During the SECOND [!] leg of the "HIStory" tour, Michael performed 40 shows, grossed over US$ 83.5 million and had a total attendance of 2'035'189. This equals to an average $ 2'087'853 gross and 50'880 attendance per show! These statistics are for the second leg of the tour only!
In a interview with "LIFE" magazine, which hit newsstands on November 24, 1997, Michael himself revealed the exciting news that he and Debbie are expecting their second child! Michael also told "LIFE" magazine that Prince's godparents are Elizabeth Taylor and Macauley Culkin.
On February 11, 1998 news broke that Michael Jackson is nominated for the 1998 NOBEL PEACE PRIZE - Michael is among the record 130 nominees for 1998's Nobel Peace Prize, along with Pope John Paul II and US President Bill Clinton.
Nominations for the Peace Prize can be made by members of the Norwegian Nobel Committee, members of some national legislatures and governments, previous laureates and university professors of history, philosophy and political science, among others. The 1998 prize will be presented on December 10, the anniversary of the death of Alfred Nobel, the Swede who invented dynamite and endowed the prizes in his will. The Nobel Peace Prize is awarded in Oslo. Michael did not win the Nobel Peace Prize for 1998 but it is already a HUGE HONOR to be nominated!
During the Second Annual World Animation Celebration, held in February '98 in Pasadena, California, "The Simpsons" creator Matt Groening finally confirmed that Michael had, indeed, lent his voice to the 1991 episode entitled "Stark Raving Dad", but the credits identified him with the pseudonym John Jay Smith. The true identity of the person behind the voice was kept secret... until then. Matt Groening further revealed that Michael also composed the song "Do The Bartman" that was included on the 1991 disc "The Simpsons Sing The Blues".
[Includes Do The Bartman]
Matt Groening: "It was always amazing to me that no one ever found out that Michael Jackson wrote that song... He was a big fan of the show."
Michael did also sing the background vocals on "Do The Bartman" together with Brian Loren. Brian Loren, producer of the song, confirmed this in an interview.
[TIME magazine]
"TIME" magazine dated March 9, 1998 celebrated its 75th Anniversary with a special commemorative issue, documenting the last 75 years. On the cover was a collage of past covers, incl. the March 19, 1984 Michael Jackson cover titled "Why He's A Thriller". Michael's 1984 cover was the 5th biggest-selling issue in "TIME" magazine's history. Princess Diana's commemorative issue after her death was number one. To be on the cover of "TIME" magazine is seen as a major step.
On April 3, 1998 Paris Michael Katherine Jackson, Michael and Debbie's second child, was born at 6:26 am, weighing 7lb. 7oz and 20 1/2" long.
"I wanted to name her Michael after Michael, but Michael said no. So we decided Paris because that's where she was conceived. Michael because I really want Michael's name in her name and Katherine after his mom," Debbie said in an interview.
In the November 9, 1998 issue, "The Mirror" [UK tabloid] apologized to Michael Jackson for false statements it published in 1992 [in an issue of "The Mirror"]. A out-of-court settlement is reached in Michael's lawsuit against "The Mirror":
Back in 1992 prior to Michael Jackson's then world tour we published some photos of Michael Jackson, particularly close up photos of his nose and face.
We suggested that they showed him to be hideously disfigured and scarred. He immediately issued legal proceedings against us strongly denying the allegations.
During the course of the proceedings we recently went to Los Angeles together with an eminent expert in plastic surgery to view his face close up.
The inspection showed that, in fact, his face is not disfigured. As a result our lawyers met with Mr Jackson's lawyers and a confidential deal was thrashed out bringing an overdue end to the legal proceedings which we are both happy with.
We also apologised for the suggestion that he was hideously disfigured or scarred. We saw for ourselves this was not the case. Both sides last night expressed their satisfaction that the litigation has been amicably resolved. ["The Mirror's" apologoy to Michael Jackson].
[In the Bahamas]
On December 12, 1998 Michael attended the Grand Opening of Sun International's US$ 450 million "Royal Towers of Atlantis Resort" on Paradise Island in the Bahamas. Michael performed "Heal The World" - other performers were Stevie Wonder, Natalie Cole, N-Tyce, Tevin Campbell, James Ingram, Stephanie Mills and many more. Among the 1'600 invited guests for the "Celebration of Atlantis Rising" were Leonardo DiCaprio, Julia Roberts, Oprah Winfrey, Sidney Poitier, Donald Trump, Denzel Washington, Quincy Jones, to name but a few.
On March 20, Michael appeared for the second time on the German television show "Wetten dass...?" ["Wanna bet...?"] to announce that he will hold 2 charity concerts:
"Michael Jackson and Friends", one in Munich, Germany [June 27, 1999], and one in Seoul, South Korea [June 25, 1999].
[Wetten dass...?]
Michael's appearance attracted the same record-breaking viewership of 18 million in Germany alone, like his first appearance on November 4, 1995. Michael's now second appearance is again a mega event for both the fans and the press!
On June 10, 1999 the first "Michael Jackson Dance Studio" [previously in the media announced as the "Michael Jackson Entertainment School"] was opened in Tokyo, Japan.
Two days later, on June 12, Michael purchased the "Best Picture Oscar Award" statuette [Academy Award] of the all time classic film "Gone With The Wind" for US$ 1'542'500 at an auction at Sotheby's in New York.
The Oscar statuette had been awarded to the film's producer David O. Selznick for his 1939 film.
This makes Michael's bid the highest price EVER paid for Hollywood memorabilia. [The previous record set in 1996 was US$ 607'500 for an Oscar won by Clark Gable for the film "It Happened One Night"].
Sotheby's auction house quoted Michael as expressing that he had always wanted to own that particular Oscar.
[MJ & Friends in Seoul, Korea]
"Michael Jackson and Friends" - [The Power of Humanity / What More Can I Give] hold 2 sell-out stadiums spellbound - the first in Seoul [June 25] and the second in Munich [June 27] were both sold out as expected.
In Munich Michael performed to a sell-out audience capacity of 60'000 and in Seoul to a sell-out audience capacity of 45'000.
Among the stars who performed at "Michael Jackson and Friends" were Mariah Carey, Vanessa Mae, Slash, Ringo Starr, Boyz II Men, Andrea Boccelli, to name but a few.
It is THE charity concert event of the year 1999.
Among the audience were many national and international stars such as Oprah Winfrey, many stars who also performed there - and everyone was waiting for the King of Pop, Michael Jackson.
The event raised US$ 3.3 million for needy children of the world for UNESCO, Nelson Mandela Children's Fund, and the International Federation of Red Cross and Red Crescent Societies.
And Michael made history again with the Internet webcast of "Michael Jackson and Friends".
[MJ & Friends, Munich, Germany]
MCY.COM [the company which had acquired exclusive ONLINE rights to the "Michael Jackson and Friends" concert taking place on June 27, in Munich, Germany] announced in a press release that the online Internet broadcast of the June 27 benefit concert "Michael Jackson and Friends" recorded over 10 million hits, breaking the world record for a single online broadcast.
The release states: Never before in the history of the Internet has a single broadcast received a response of this magnitude. In sharing this benefit concert with their online audience MCY.com provided further awareness and support to UNESCO, The Red Cross, and Nelson Mandela's Children's Fund; the beneficiaries of the event.
On October 8, 1999 spokesman Howard Rubenstein said in a statement that Michael and wife Debbie filed for divorce.
Rubenstein: "Michael and Debbie remain friends and they ask that the public respect their desire not to further comment or speculate upon the reasons for their decision."
Michael Jackson and Debbie Rowe had married in Sydney, Australia on November 14, 1996. They have two children together, Prince Michael Junior and Paris Michael Katherine.
At the end of the Millennium, Michael Jackson's "Thriller" was chosen as the # 1 Greatest Video Ever Made by the most important US music channel, MTV, and the biggest-selling US magazine, "TV GUIDE", as they teamed up to select the 100 best videos ever from 19'000 videos that aired on MTV over the past 18 years. The five criteria: creativity and innovation, longevity, performance, music, and cultural impact.
What a great honor!
[TV GUIDE magazine]
[MTV USA interview]
Lisa Bernhard, "TV GUIDE's" senior editor, who also interviewed Michael, said that "Thriller" was chosen because it was "innovative and ambitious for its time".
"Michael saw a lot of images [in videos] that didn't make sense. He brought videos to a new level. It shifts planes - from B-movie to horror story to dancing and back to a traditional narrative. He broke the doors open on videos."
In connection with the great news that "Thriller" was chosen as the # 1 Greatest Video Ever Made, Michael granted an exclusive interview to "TV GUIDE" and MTV USA. Furthermore, he presented a new look. MTV USA aired the exclusive interview as the peak of its "100 Greatest Videos Ever Made" countdown.
What a great way to end the year 1999 and start into the new Millennium!
Great news on January 4, 2000: MTV Asia celebrated the end of the Millennium in a big way by selecting and airing the Top 2000 music videos and Michael Jackson's "Thriller" was chosen as the # 1 Video by MTV Asia. MTV Asia aired all 2000 videos on their "Top 2000 Playlist" countdown with Michael leading at the number one position!
On February 10, 2000 it was reported that Michael has selected "The Firm" as his new management company. "The Firm", a two-year-old company described as "one of the hottest music management teams in the world", is headed by Jeff Kwantinetz and Michael Green. John McLain, a family associate and former high-ranking A&M executive, will remain involved in managing Michael Jackson.
On May 10, 2000 Michael was honored with an award as THE BIGGEST SELLING ARTIST OF THE MILLENNIUM by the World Music Awards in Monaco.
This award is unique as it is based purely on record sales! Now it's official, NO artist [male or female] has sold more records in MUSIC HISTORY than the King of Pop, Michael Jackson!
During his acceptance speech, Michael thanked HRH Prince Albert of Monaco and especially his fans and promised the world "you ain't seen nothing yet!".
[WMA's '00]
Now the world is waiting for Michael Jackson to release his long-awaited - maybe last - album. Michael describes his yet-untitled new CD as "happy, dance music, relationship stuff" - the media / people who had the chance to listen to some of Michael's new stuff for the album gave the work excellent critics!
Both the music industry and the fans are looking forward to the comeback of the King of Pop.
Whatever the media say about Michael Jackson, they all agree on one thing: There was never, there is not and there will probably never be a bigger star than Michael Jackson! Michael Jackson is without the shadow of a doubt the world's biggest star!
US' biggest-selling magazine, "TV GUIDE", said it all best in their issue at the end of the Millennium: "The legend is almost too large to comprehend but never fails to fascinate. Michael Jackson is the ONCE AND FUTURE KING!!!"
On October 4, 2000 news broke that Michael has finished recording the new album and that the album is now in mixing stage. Michael Jackson and engineer Bruce Swedien hope to be done with this crucial and final artistic stage by late January 2001. Provided everything goes in accordance with this working schedule, the new album could exit the mastering stage in the Spring of 2001 and be ready for a release early in the Summer of 2001.
[Carousel of Hope Charity Gala]
[Congratulating Ricky Martin]
On Saturday, October 28, 2000 Michael attended the "Carousel Of Hope" Charity Gala at the Beverly Hills Hilton Hotel [California, USA] in company of his friend Dame Elizabeth Taylor and presented a new look.
During the charity gala, hosted by Jay Leno, more than 50 plates, which had been painted by celebrities, were auctioned and Michael Jackson had been one of the stars that had painted a plate for the good cause.
The "Carousel of Hope" Ball raised more than US$ 6 million benefiting the Children's Diabetes Foundation.
Marvin and Barbara Davis, founder of the "Carousel of Hope" evening of charity fund-raising, were hosting a lavish lunch for the out-of-town guests plus participants in the fundraiser.
Barbara Davis had also told Michael Jackson "Ricky wants to meet you.'' At the end of the event, Michael appeared on stage and congratulated Ricky Martin on his live performance before taking the applause from the crowd.
Among those who stopped by to hug Michael Jackson was Berry Gordy Jr., his discoverer. Also Suzanne De Passe.
Other celebrities attending the charity gala were Shirley MacLaine, Carrie Fisher, Joan Collins, David Foster, Toni Braxton, Sidney Poitier, Gregory Peck, Neil Diamond, Dustin Hoffman, Morgan Freeman, Pierce Brosnan, Goldie Hawn, Kurt Russell, Jennifer Love Hewitt, Sylvester Stallone, Charlotte Church, to name but a few.
October 31, 2000: Further news on Michael's planned movie "The Nightmare Of Edgar Allen Poe" was revealed. Gary Pudney to "The Columbus Dispatch": "Michael Jackson will move to Montreal with his two children in early 2001 to prepare for the shooting of his long-planned movie."
Production is to begin in March and Michael will act in the leading role and also will be executive producer, with Gary Pudney and Jim Green.
Gary Pudney told columnist Marilyn Beck: "Michael's not going to look exactly like Poe, but you won't be able to tell the difference between them 10 minutes into the picture, it's going to be absolutely spectacular, full of gruesome goodies - and concluding with all the ghosts Poe wrote about coming back to haunt him at the end of his life. We'll also be hiring six to eight other incredible actors to help bring Michael up to snuff, he'll have an acting coach prior to production and during shooting."
Michael is currently writing the theme song, which he will sing. Gary Pudney: "He wants to concentrate on films, we're already planning on more Poe films, and there are one or two other pictures we are also talking about doing. Michael is wired into the hierarchy of Hollywood - people like Marlon Brando and Elizabeth Taylor, with whom he wants to work - and vice versa."
The exciting news about Michael's plans to play Edgar Allen Poe was revealed for the first time in an interview with "TV GUIDE" magazine dated December 4 - 10, 1999.
On Monday, November 20, 2000 Michael Jackson attended the birthday party of Rabbi Shmuley Boteach in Englewood, New Jersey, USA. For Elissa Mingino, a 7 year old girl, who is suffering from leukaemia, a dream came true as she met her favourite singer: Michael Jackson.
10 days later, on November 30, 2000 Michael received the Angel of Hope Award at the Angel Ball Honors in New York. President Clinton, Michael Jackson and Jordan's Queen Noor were honored for their work to fight cancer at a star-studded black-tie dinner to raise $4 million for a cancer foundation.
Introduced by 'NSync Members Lance and J.C.:
"...No artist does as much to make the world a better place, and no other celebrity is more humble about his good work. What else can I say about him, he's bad, he's a thriller, and he's here.
The greatest living recording artist in the world, number one superstar. King of Pop. On behalf of the G & P Foundation it's a great honour to present the Angel of Hope Award to Mr Michael Jackson..."
[Angel Ball Honors]
[With Denise Rich]
A very honored Michael Jackson:
"I'm honored Mr President to receive this award in your presence and I wanna thank you all for years of dedication and service that you rendered to the American people. You have been an incredible president and I love you...
...Cancer is the number one killer of children. And it is only when we join together on evenings like this, that we can summon the courage and determination to stop it from ever robbing another child of the precious gift of life or a parent of the joy of watching their child grow. God bless you all for all the love and support you have offered this evening and I love you all very much. Thank you."
[At Tommy Mottola's wedding]
On Saturday, December 02, 2000 Michael Jackson took a front row seat at St. Patrick's Cathedral in New York for the wedding of Sony boss Tommy Mottola and Thalia Sodi. He did not attend the party after the wedding ceremony.
Some of the 1'200 invited friends included Donna Summer, Gloria Estefan, Rosie O'Donnell, Marc Anthony, Emilio Estefan, Jennifer Lopez, Robert De Niro, Saul Kerzner, Danny DeVito, Joe Pesci, Ricky Martin, Bruce Springsteen, Julio Iglesias, Tony Bennett, to name but a few.
On December 13, 2000 news broke that Michael will be inducted into the Rock & Roll Hall of Fame - for his achievements as a solo artist - on March 19, 2001. What a honor!!
"I am thrilled and humbled to receive this great honor. I could not ask to be in better company than the list of fellow inductees. Each and every one is a master from whom I have learned. My sincere thanks to the rock and roll historians and experts who have chosen me."
Musicians become eligible for induction twenty-five years after the release of their first album, and sidemen become eligible twenty-five years after the commencement of their career. Michael was already inducted along with the rest of the Jackson 5 in 1997.
[In New York]
[With Whitney]
On Tuesday, December 19, 2000 a gorgeous looking Michael Jackson made a surprise appearance at WKTU's "Miracle On 34th Street" concert at New York's Madison Square Garden and sent thousands of concertgoers into hysterics!!
As part of the grand finale, all performers lined up across the stage and the orchestra started The Jacksons' hit "Shake Your Body [Down To The Ground]".
Michael came out from the wings to wild applause and cheering. Unfortunately, for the crowd, he didn't perform, telling the audience that he had laryngitis, but he did wish everyone happy holidays.
Surprise presenter Whitney Houston jumped up and down and hugged Michael.
Before he left the stage, he promised the packed house, "The best is yet to come!"
The charity concert feat. performances by Whitney Houston, Marc Anthony, Destiny's Child, Ricky Martin, Christina Aguilera, Brian McKnight, Melanie C, 98 Degrees, Lara Fabian, Gloria Gaynor, Deniece Williams, Jon Secada...Toni Braxton served as emcee for the event.
January 01, 2001:
Finally online: http://www.neverland-valley.com !! Happy New Year 2001!
On January 03, 2001 news broke that Michael will attend a debate at New York City's Carnegie Hall on Valentines Day '01 - benefiting his newly founded charity "Heal The Kids" - what a great start into the new year for Michael Jackson fans!!
More great news for Michael Jackson fans on January 09, 2001: It is confirmed that Michael will address The Oxford Union together with Rabbi Shmuley Boteach, the man who's shaken the Jewish establishment on both sides of the Atlantic.
It is at this event that the duo will announce the official launch of their new foundation, "Heal The Kids". The event is scheduled for March 06, 2001.
Another surprise at the end of the month of January 2001 - Michael is to attend Adrian Grant's 10th Annual MJ Day in London, England [U.K.] on March 07, 2001. It is the very first time Michael Jackson will attend such a fan event!
[With Mother Love]
[With Shmuley]
The long awaited Valentines Day - February 14, 2001:
A special evening at New York City's Carnegie Hall for Michael Jackson, Rabbi Shmuley Boteach, Mother Love, Loveline's Dr. Drew Pinsky, Dr. Stanley Greenspan, publisher Judith Regan, attorney Johnnie Cochran, Temptation Island host Mark L. Walberg as well as for fans who traveled to New York City from all over the world:
A debate entitled "Love, Work & Parenting: Can You Be a Success in the Bedroom and the Boardroom?" to introduce the newly founded charity of Jackson and Boteach "Heal The Kids".
From Rabbi Shmuley Boteach's introduction:
"This initiative, 'Heal The Kids', is designed to save us from the worst kind of hell: a life where you are surrounded by people and you're still totally alone; a life where your children don't talk to you about meaning, but rather about your being a pay station for PlayStation; a life where the TV always blared, but your soul was never bared; a life where shopping at Barney's came before playing with your children and their Barneys...a life where surfing the Internet for content came before searching hearts for meaning."
"Who would've believed one day we'd hear of parents bored of their children turning on fantasy television - 'Star Wars', 'The Wizard of Oz'? Have you ever heard of escaping your children's reality by escaping into someone else's reality?"
"We're talking about you having deprived them of every child's birthright: the right to feel loved without deserving it, to feel admired without earning it."
Rabbi Shmuley Boteach, who co-founded "Heal The Kids" with Jackson last year, introduced Jackson, saying that "the real Michael Jackson isn't famous for the moonwalk, he's famous for…his love for children."
[Carnegie Hall]
From Michael Jackson's introduction:
"Tonight, we're here in the world's most famous concert hall to hear an entirely different kind of music, a loftier melody.... This music I speak of is...more harmonious than a thousand voices joined in a hymn, and more powerful than all the world's percussive instruments combined....
That sound is the sweet sound of love. That sound has become a forgotten refrain. Instead of dinner conversations, there is the noise of video games. Instead of regular conversations between parents and children about drugs or violence, there is the deafening sound of silence."
"Who would have believed that the sound of children at their playgrounds would be replaced by the sound of automatic machine-gun fire? That the sound of little girls skipping rope would be overshadowed by the frantic screams of little children dodging bullets? Yet, instead of loving our children more, we install metal detectors in our schools."
"With two children of my own, I know what it means to balance the demands of family and career - and let's not even talk about finding a date for myself. Rabbi Shmuley keeps telling me he'll find me the perfect woman. My response is, 'As long as she's not a journalist.' "
Mother Love, who openly wept during Jackson's speech, spoke extensively about her 28 years of marriage, while Regan expounded on the difficulties of single motherhood.
The event ended with a short question-and-answer session, followed by brief closing words from Jackson, who explained he would give more details about love and family at the next "Heal The Kids" event that will take place at Oxford University in Great Britain.
He promised a speech "certain to surprise you".
Launched about the same time is the official website for Michael Jackson's "Heal The World Foundation". Be informed about upcoming events, Heal The Kids, Teach The World by visiting this great site!
Although Michael broke his foot, he promised his fans that his plans to attend the Oxford Union were "far too important to me to allow a broken foot to keep me from this commitment", and so he arrived in London on March 04, 2001 for a very busy week:
March 04, 2001:
Early Sunday afternoon, Michael Jackson checked in at the Lanesborough Hotel in London. Later that day, Michael Jackson went shopping in London with friend actor Macaulay Culkin. They went to the HMV records store and bought a selection of CD's.
March 05, 2001:
Michael Jackson had lunch with friends Uri Geller and Shmuley Boteach in a restaurant in the center of London. Later in the afternoon, he accompanied them to the Royal Institute of British Architects to attend a brief ceremony for the launch of a new book co-written by Boteach and Geller.
[At Heathrow Airport]
[Book launch]
The book is entitled "The Psychic And The Rabbi - A Remarkable Correspondence" and consists of a series of letters that the two men exchanged over the past years.
[At The Oxford Union]
March 06, 2001:
Michael Jackson arrived at the Oxford Union this evening at 8:45 pm.
His arrival at the Union was originally scheduled at 6 pm but a last-minute appointment with a doctor [following shooting pains in his broken foot] delayed his departure to Oxford.
In the company of friends Uri Geller and Rabbi Shmuley Boteach, Michael Jackson addressed the Oxford Union as expected.
He made a very deep and touching speech that moved the audience:
Michael: "I am humbled to be lecturing in a place that has previously been filled by such notable figures as Mother Theresa, Albert Einstein, Ronald Reagan, Robert Kennedy and Malcolm X...
...Friends, I do not claim to have the academic expertise of other speakers who have addressed this hall, just as they could lay little claim at being adept at the moonwalk, and you know, Einstein in particular was really terrible at that...
...But I do have a claim to having experienced more places and cultures than most people will ever see. Human knowledge consists not only of libraries of parchment and ink, it is also comprised of the volumes of knowledge that are written on the human heart, chiselled on the human soul, and engraved on the human psyche...
...I would therefore like to propose tonight that we instal in every home a Children's Universal Bill of Rights, the tenets of which are:
The right to be loved, without having to earn it
The right to be protected, without having to deserve it
The right to feel valuable, even if you came into the world with nothing
The right to be listened to without having to be interesting
The right to be read a bedtime story without having to compete with the evening news or EastEnders
The right to an education without having to dodge bullets at schools
The right to be thought of as adorable [even if you have a face that only a mother could love]...
...If you enter this world knowing you are loved and you leave this world knowing the same, then everything that happens inbetween can he dealt with..."
Click here to read Michael's entire Oxford Union speech.
Michael Jackson has proved to be the most popular guest in its 178-year history with more than 20'000 people [!!] applying to attend.
A major success for Michael who was entitled "King of Oxford" by people attending this extraordinary event!
[At Uri Geller's wedding]
March 07, 2001:
Uri Geller renewed his vows to wife Hanna in a traditional Jewish ceremony. The wedding took place at the magician's mansion in the small town of Sonning, Berkshire, England. Michael Jackson attended the ceremony and acted as best man. A large tent had been set in the garden for the 130 guests. Wearing a white kipa, Michael sat at the chuppah, the Jewish wedding canopy, and followed the ceremony with great interest and curiosity, sporting a joyful smile.
As best man, his duty was to hand Uri Geller the wedding ring. As soon as the ceremony ended, a musical band played traditional Jewish music. Michael enjoyed the music so much that he stood up and tried to move to it for a few seconds untill his broken foot became too painful.
As the traditional ceremony was ending, close family members and special guests went to see Michael to thank him and hug him, a honoring gesture.
In the evening, Michael Jackson appeared on stage at London's Hammersmith Apollo for Adrian Grant's 10th Annual Michael Jackson Day.
His scheduled appearance happened at the end of the evening's program, which consisted of tribute performances by artists such as Shola Ama, Damage and the London Community Gospel Choir.
[MJ Day 10]
Michael Jackson was introduced on stage by Rabbi Shmuley Boteach. In front of 3'000 hectic fans, the King of Pop said: "Thank you all for coming here. I'm overjoyed and humbled by the incredible entertainment I have seen tonight. You're beautiful and I love you. I'm still working on the new album. Two more months... But it will be incredible, I can assure you. I love you all from the bottom of my heart, thank you."
Proceeds from the evening went to Michael Jackson's "Heal The Kids" initiative, including money from an auction held at the beginning of the show where special Michael Jackson items were sold to the highest bidders, including a black hat, a birthday phone-call and Michael's jacket worn at the World Music Awards in May 2000.
March 08, 2001:
Tonight, at 8 pm, Michael Jackson was planning on attending "Madame Melville", a theatre play with actor Macaulay Culkin. However, due to sudden shooting pains in his broken foot, he had to cancel his evening out. Earlier today, Michael Jackson had expressed his deep thanks to his fans for their amazing support in London.
March 09, 2001:
Friday morning, Michael Jackson left London.
Another story finally put to rest. In the final chapter of a trial that started in 1995, Michael Jackson has been totally cleared of plagiarism allegations brought about by Italian songwriter Al Bano in 1992. The Rome appeals court has ruled that Michael Jackson was not guilty of plagiarism allegations and didn't steal a part of the melody of Al Bano's 1987 song "I Cigni Di Balaka'' in composing "Will You Be There".
In May 1999, a lower court in Rome found Michael Jackson guilty of plagiarism and ordered him to pay court costs. But Michael Jackson's lawyers appealed the decision. This week's ruling finally puts an end to this criminal trial.
In 1999, in a separate civil case inititated by Al Bano and involving the same song, a Milan court had also found Michael Jackson not guilty of copyright infringement.
[Hall of Fame induction]
[Backstage]
Great honor for Michael Jackson 10 days after his very successful London trip. On March 19, 2001 Michael Jackson was inducted into the Rock & Roll Hall of Fame as a solo artist.
Michael, who broke his foot recently at his ranch, hobbled on stage after a tribute by boy band 'NSync. "As you can see, there's not going to be any moonwalking tonight," said Jackson.
In a short speech, Jackson thanked Motown founder Berry Gordy and Diana Ross, whom he called his "second mother". He also paid tribute to his parents for blessing him with his talent. "To me, the gift of music has been a great blessing, from the time I was a child," Jackson said.
Jackson's 1982 "Thriller" is the biggest selling album in history! Michael was already inducted into the Rock & Roll Hall of Fame along with the rest of the Jackson 5 in 1997.
Musicians become eligible for induction 25 years after the release of their first album.
Madison Square Garden 7-10 2001 With the Jackson 5 and Britney spears Michael Jackson Won Artist of the Millinuom Award 2002
On April 16, 2001 news broke that Michael will perform live in New York! The King of Pop is celebrating his 30th anniversary as a solo artist with a regal concert.
Among the celebrities slated to appear are Jill Scott, Whitney Houston, Britney Spears, 'NSync, Marc Anthony and Shaggy, said Cheri Fine, Jackson's spokeswoman.
The concert will also mark a reunion between Jackson and his brothers, the first time all of them have performed together since the 1980s.
In a statement, Jackson, 42, said: "I am very excited to celebrate my 30th anniversary as a solo artist with such a distinguished array of talent, friends and fans. I look forward to performing live and reuniting with my brothers on this special night."
It is anticipated that Jackson will duet with both Houston and Spears, as well as performing material from his long-awaited solo album, tentatively due for release later in the year.
With the Jackson 5, it is anticipated the group will perform a medley of their greatest hits. The event will reunite Jackson and his brothers for the first time since the '80s, with the Jacksons teaming with 'NSync on at least one song, according to Jackson's publicists.
According to a press release from Jackson's publicists, the show's lavish production will include a 300-member gospel choir, a 200-member children's choir, a 48-piece orchestra, 40 dancers and 12 background singers. The show will climax with "40 Pop, R&B and Country legends singing together" in tribute to Jackson, the press release said.
The concert will be taped for broadcast on television, Fine [Jackson's publicist] said.
On June 06, 2001 news hit the world that Michael has completed recording of new album!
Twelve days later, on June 14, 2001 WKTU Radio in New York let the cat out of the bag when it announced the title of Michael's new album: "Invincible".
One day before, June 13, 2001 producer David Gest confirms that "Michael Jackson: 30th Anniversary Celebration, The Solo Years" is a go! The all-star salute to the King of Pop is confirmed for two concerts at Madison Square Garden, will feature more than 200 stars and take place in New York on September 7, 2001 and September 10, 2001. CBS announced they will broadcast the mega event in fall as a two-hour special on CBS.
On June 15, 2001 Sony Music and Michael Jackson confirmed the final release date for "Invincible" for September 25, 2001, later it will be postponed to October 29, 2001.
On June 19, 2001 news broke that Michael Jackson had chosen "You Rock My World" to be the first single to be released from the forthcoming album.
[With Jay-Z]
[With Jay-Z]
June 28, 2001 Jay-Z, the headliner at Thursday's "Hot 97 Summer Jam 2001", shocked the sold-out crowd at Long Island's Nassau Coliseum when he brought Michael Jackson onstage during a break in his performance. Although Michael didn't perform, just his presence was enough to elicit the loudest pop of the night from a crowd that had already seen performances by Ja Rule, Destiny's Child, R. Kelly, Ludacris, Eve, Nelly and Outkast.
Jackson's only words to the crowd were "I love you all" before he exited the stage, but Jay-Z fans can expect to hear more from him. According to Roc-a-Fella Records, Jackson will make a guest appearance on Jay's next album, and although Jay attempted to return the favor, his contributions are not currently scheduled to appear on Jackson's long-awaited new LP.
On July 11, 2001 it was announced that "You Rock My World", the King of Pop's first single off "Invincible" will not be commercially released in the U.S.A.
On July 31, 2001 tickets went on sale for "Michael Jackson: 30th Anniversary Celebration, The Solo Years" - and had virtually sold out the two concert dates set for Friday, September 7, 2001 and Monday, September 10, 2001 at Madison Square Garden in less than five hours, with ticket prices ranging from US$ 45.-- to US$ 2'500.--!!
On August 01, 2001 Michael launched his official website with own domain, www.michaeljackson.com.
On August 17, 2001 Michael's long-awaited first single off "Invincible", titled "You Rock My World" premièred on the US radio station "Jammin 105.1". An unidentified source leaked the song to the radio without authorization from Sony Music or Michael Jackson.
At the end of the month, on August 30, 2001 Michael Jackson, opened up the Nasdaq stock market.
Shortly after he pushed the opening button, the singer, who celebrated his 43rd birthday on Wednesday, was presented with a huge birthday cake and a vintage poster of Shirley Temple. "I'm deeply moved at this very special moment for me," said Jackson. "Thank you David and Wick and Nasdaq. Thank you so much. I love you and all the fans. Thank you." Michael was also presented with an award by Nasdaq Chief Executive Hardwick Simmons.
[At Nasdaq]
[MTV Awards]
[MTV Awards]
Thursday, September 06, Michael Jackson made a surprise appearance at the Metropolitan Opera House in New York where the MTV Video Music Awards were being held.
The King of Pop appeared on stage as part of 'NSync's performance of the song "Pop".
Michael Jackson surprised the crowd with a short but dazzling dance number.
His cameo made headlines all over the world and was considered by observers and critics as the highlight of the show.
Michael Jackson played two amazing shows at Madison Square Garden on September 07 and 10.
Read what New York Daily News' Sept. 8th edition had to say about the first show [Sept. 07]:
His U.S. concert return packs Garden
[By Isaac Guzman and Leo Standora]
Michael Jackson took the stage at Madison Square Garden last night to show the world he still counts himself the King of Pop.
Seeking to recapture the magic that put "Thriller" and "Bad" among the best-selling albums ever, he performed with a galaxy of stars in his first U.S. concert in 11 years.
Reuniting with his brothers for a medley of hits recorded when they were the Jackson 5, and heating up the auditorium with a steamy version of "They Way You Make Me Feel" with a miniskirted Britney Spears, Jackson once again rocked his fans' world.
When Jackson donned his trademark sequined jacket, single sequined glove and black fedora, then launched into an electric version of "Billie Jean", the crowd went ballistic.
"He's still to it", announced one fan, as Jackson danced up a storm with his moonwalk, pop and lock, the robot and a series of eye-popping spins.
[30th Anniversary]
The bash began at 08.40 p.m. - a full hour late - amid earsplitting cheers, applause and squeals of delight as Whitney Houston, Usher and Mya belted out "Wanna Be Starting Something" while 24 dancers in caveman outfits hotstepped it across the stage.
The 43-year-old Jackson watched the opening number in a kind of off-stage royal reviewing box with his father, Joe Jackson; Elizabeth Taylor, draped in a purple boa, and actor Macauley Culkin.
Boy band 'Nsync, icon Liza Minelli and Latin crooner Marc Anthony did their thing onstage for the lavish tribute to Jackson's 30 years as a solo artist.
Among others who attended or performed were Jill Scott, Destiny's Child, Shaquille O'Neal, Chris Tucker and Gladys Knight.
Nearly 1'000 fans waited on the steps of the post office across from the Garden when Michael's brothers - Jermaine, Jackie, Marlon and Tito, of the 70's-era Jackson 5 - arrived early for the show.
The high point of the show came when Taylor brought Jackson onstage with his brothers. Going back to their moves and dance steps from the Jackson 5 days, the brothers stopped the show with a medley of hits including "I Want You Back", "ABC", "Rockin' Robin" and "I'll Be There".
The concert ended at 12.25 a.m. with an ensemble rendition of "We Are The World".
The second show will be taped for broadcast on CBS TV in November.
On September 20, 2001 "You Rock My World" hit the US Billboard Charts at # 10 - a huge accomplishment for a single that is not available commercially and is based on airplay points alone.
Some of America's biggest popstars, led by Michael Jackson, are to record a single - "What More Can I Give" - to raise money for the victims families and survivors of last week's terrorist attacks in New York, a press release stated on September 20, 2001. The list of participants so far includes Jackson [who will produce the track], Britney Spears, Destiny's Child, N Sync's Justin Timberlake and Backstreet Boy Nick Carter.
"I believe in my heart that the music community will come together as one and rally to the aid of thousands of innocent victims," said Jackson. "There is a tremendous need for relief dollars right now and through this effort each one of us can play an immediate role in helping comfort so many people. We have demonstrated time and again that music can touch our souls. It is time we used that power to help us begin the process of healing immediately."
Michael Jackson's statement to Rolling Stone magazine on last week's terrorist attacks in the US: "I'm not one to sit back and point the finger and say, 'Oh, I feel bad for what happened to them'. I want to do something, to give to help those who lost their parents, who lost their mothers and their fathers. Those are our people. Those are our children. Those are our parents. I want the whole world to sing [What More Can I Give], to bring us together as a world, because a song is a mantra, something you repeat over and over. And we need peace, we need giving, we need love, we need unity."
On Friday, September 21, 2001 Michael Jackson's new, fantastic short film premièred throughout the world [with the exception of the U.S.A.]. On September 26, 2001 the clip premièred on TRL in the U.S.A.
The short film, directed by Paul Hunter, is showing the "King of Video" in a new look. The story was written by both Michael Jackson and Paul Hunter. The video clip is starring Michael Jackson, Chris Tucker, Kishaya Dudley, Marlon Brando, Michael Madsen and Billy Drago. Responsible for the choreography of the simply amazing dance routines were Michael Jackson, Anthony "Tone" Talauega and Richmond Talauega.
[You Rock My World]
On Monday, October 08, 2001 Michael Jackson's first single off "Invincible", titled "You Rock My World" hit the stores.
Two days later, on October 10, 2001 www.cc.com confirmed that Michael will perform on Sunday, October 21, at RFK Stadium in Washington, DC at "United We Stand - What More Can I Give". A star-studded music spectacular to raise money in support of the recovery efforts from the September 11th attack on America.
[Cover of the re-releases]
On Monday, October 15, 2001 all four re-issues ["Off The Wall", "Thriller", "Bad", "Dangerous"] containing previously unreleased material plus a new booklet with new photos, were officially released.
ABC sealed a deal with event producer Clear Channel Entertainment to air the "United We Stand" special on November 01, 2001.
On Sunday, October 21, 2001, Michael took over the stage again, performing "Man In The Mirror" and "What More Can I Give".
"United We Stand: What More Can I Give?" raised about $ 2 million through the sale of more than 46'000 tickets. It was one of three benefit concerts over the weekend.
Under a spray of red, white and blue confetti, Jackson - joined onstage by the other artists - sang his new song written for the attack victims, "What More Can I Give?".
To the families of the victims, Jackson said, "You are not alone. You are in our hearts, in our thoughts and in our prayers."
[United We Stand]
[United We Stand]
[Invincible Cover]
On Monday, October 29, 2001, Michael Jackson's first studio album in six years, "Invincible" had officially been released [US release date: October 30].
The absolutely amazing album is available in five different colors [cover] - for a limited time - and features over 77 minutes of new, groundbreaking and truly invincible music! Without a shadow of a doubt the best album of the last six years!!!
"Invincible", the most recent release from Epic Records Group superstar Michael Jackson, had claimed the #1 spot on charts in countries around the world including The U.S., The U.K., Australia, Belgium, Denmark, France, Germany, Holland, Hungary, Norway, Sweden, Switzerland and Turkey.
Mega event on November 08, 2001 at New York's Tme Square:
Thousands of Jackson fans gathered in the streets surrounding the Virgin Megastore, where the King of Pop emerged on a small stage covered with red carpet.
After greeting the crowd, Jackson signed autographs within the store for a select few, as he promotes current album and worldwide chart-topper "Invincible".
On Monday, November 12, 2001 "Greatest Hits: HIStory Volume I" had been released [US release date: November 13].The disc feat. 15 remastered greatest hits and 72 minutes of music that made history.
[Outside Virgin]
[Album Signing]
On November 14, 2001 again invincible news: In one of the most competitive nights so far this year on American television, the King of Pop proved invincible in preliminary ratings released this morning. "Michael Jackson: 30th Anniversary Celebration" had trumbled the competition, including ABC's "NYPD Blue" - garnering an 18 percent share of the TV audience.
Michael Jackson's 30th Anniversary concert special draw a record 25.7 million American viewers this Tuesday, November 13th, on CBS.
On November 11, 2001 figures revealed: as of then, "Invincible" had sold an astonishing 4.4 million copies worldwide - in just 2 weeks!!!
On December 03, 2001 "Cry", the second single release off "Invincible" had been commercially released. The release feat. the previously unreleased track "Shout". Sadly, it would prove to be the last single release off "Invincible". The single was not commercially released in the U.S.A., instead "Butterflies" should have been commercially released but it was canceled later.
Good news followed two days later, on December 05, 2001 radio station KIIS-FM announced that the King of Pop will make a special appearance at "KIIS-FM's Jingle Ball", taking place on December 19, 2001 at Staples Center, Los Angeles.
Also on that day, news broke that Michael will be Best Man at Liza Minnelli's and David Gest's wedding in March next year.
Plus, also on December 05, 2001 the NAACP Image Awards announced six nominations for Michael Jackson's new album and the "30th Anniversary" for next year's NAACP Image Awards.
[Jingle Ball]
On December 21, 2001 Michael Jackson made a special appearance at "KIIS-FM's "Jingle Ball" in Los Angeles, receiving the "Lifetime Achievement Award". With the words "I love you very much" and "Merry Christmas" Michael left the stage.
At the end of the year, on December 30, 2001 it was announced that Michael will attend the "American Music Awards" next year, and be awarded with the "Artist of the Century Award".
[At the AMA's]
A great start into the new year for Michael Jackson: On January 10, 2002 the King of Pop made a special appearance at the "29th Annual American Music Awards" and was presented with the "Artist of the Century" Award.
As Jackson took the stage to a standing ovation, he thanked a long list of people, including actor Marlon Brando - "my other father" - and then split.
Acts who perform on the earlier show generally do not get invited to the more prestigious Grammy Awards in February, putting Jackson in a fix.
He had initially backed out of the American Music Awards altogether, prompting show producer Dick Clark to file a $ 10 million lawsuit against Grammys boss Michael Greene for unfair competition.
On January 17, 2002 it was announced that Michael's vocals are used on "It's Not Worth It" - a brandnew song off Brandy's new album titled "Full Moon", due in stores March 05, 2002.
On February 09, 2002 Michael Jackson made a brief appearance alongside Elizabeth Taylor at the "Art for AIDS" fund-raiser held at Laguna Art Museum in Laguna Beach, California.
At the beginning of the event commemorative t-shirts signed by various stars including Michael, Bob Dylan, Madonna, Ringo Starr, Sharon Stone, Halle Berry and others were auctioned. Michael's, which was signed twice, went for an amazing $ 700, well above the average.
[At "Art for AIDS"]
Michael and Elizabeth arrived late, to the strains of "Elizabeth, I Love You". Both stars appeared later briefly at a private $ 2'500 per plate dinner, also in support of the fund-raiser.
On February 11, 2002 the "16th Annual Soul Train Music Awards" announced that Michael Jackson is nominated in the category Best R&B/Soul Album, Male for "Invincible".
Great news two days later, on February 13, 2002 it was announced that Michael Jackson, Sting, Barry Manilow and Randy Newman are amongst the latest names to be inducted into the "Songwriters Hall of Fame".
The songwriters will be honored during the "33rd Annual Songwriters Hall of Fame" induction ceremony and dinner in June, at Manhattan's Sheraton New York Hotel and Towers.
A songwriter must have been a "professional" for over 20 years and penned a significant canon of music to be included in the coveted list.
On February 23, 2002 Michael won three awards [out of six nominations] at the "33rd Annual NAACP Image Awards" which took place at the Universal Amphitheatre, Universal City, CA. Michael won for Best Variety Special: "Michael Jackson: 30th Anniversary Celebration", Best Performance in a Variety Special: "Michael Jackson: 30th Anniversary Celebration" and Best Music Video: "You Rock My World". However, Michael did not attend the ceremony.
Three days later, on February 26, 2002 another public appearance: Michael Jackson's Neverland Entertainment invested $ 15 million - $ 20 million in Mark Damon's production and distribution company MDP Worldwide, making Michael and his new producing partner Raju Patel major shareholders in the company.
Michael Jackson showed up along with longtime friend Elizabeth Taylor and "Rush Hour" helmer Brett Ratner to tout the deal. Until his arrival, it was not clear whether Michael Jackson would show up at the event, but suddenly he appeared from a nearby dining room and entered the dinner tent to a standing ovation, arm in arm with Elizabeth Taylor.
After making it to their thronelike chairs onstage, Michael Jackson took to the microphone and explained his decision to invest in MDP and enter the independant film business. "I dream great dreams," Michael Jackson said. "Everything I've achieved started with a dream, and of all the dreams, this is the one I am most passionate about. The painter paints, the sculptor sculpts, but they just capture a glimpse of life - of the subject. And film, this medium, you live with the protagonist, you suffer with the protagonist, you laugh with the protagonist, you despair with the protagonist. It's the most artistic, influential medium of all. I am very proud of what we're doing, and I promise you wonderful and fantastical things to come."
After his onstage appearance, the notoriously shy King of Pop elaborated in an interview about his plans for Neverland Pictures. He said he will be involved in all aspects of the company, such as reading scripts, plucking talent and directing. "I have a lot to express in film," Michael Jackson said, revealing that his favorite movie is "To Kill a Mockingbird." "I'll be doing the whole thing, behind and in front [of the camera]. I love it."
[At Liza Minnelli's wedding]
Mega wedding in New York: on March 16, 2002 Michael arrived with Elizabeth Taylor for Liza Minnelli's and David Gest's wedding.
Elizabeth Taylor and actress Marisa Berenson stood as maids of honor and Jackson and his brother, Tito, childhood friends of Gest, were the best men.
The ceremony, at the 147-year-old Marble Collegiate Church on New York's Fifth Avenue, was the first for Gest, 48, who orchestrated Michael Jackson's tribute concert at Madison Square Garden in September. For Liza Minnelli, it was her fourth time.
Guests included Diana Ross, Patricia Neal, Luther Vandross, Lauren Bacall and Carol Channing. Others on the list of more than 200 invited guests included music icon Sir Elton John and Kiss frontman Gene Simmons, actors Michael Douglas, Kirk Douglas, Anthony Hopkins, composer Andrew Lloyd Webber, and property tycoon Donald Trump.
On March 29, 2002 it was announced that Michael Jackson will make a special live performance at the "American Bandstand 50th Anniversary" TV special. The 2-hour special will commemorate the 50th anniversary of famous TV show American Bandstand. It will air on ABC on May 3rd.
Shortly after, on April 11, 2002 another performance was announced: Michael's participation to the Democratic National Committee's "Every Vote Counts" event that will take place in New York City on April 24 at the Apollo Theatre in Harlem.
On Saturday April 21, 2002 Michael Jackson performed "Dangerous" at the "American Bandstand 50th Anniversary" TV special in Pasadena, California. He did his "Dangerous" performance twice.
The show will be aired on May 05th on the ABC network.
On his way into the taping, Michael stopped to greet adoring fans who had gathered to support the King of Pop.
[American Bandstand]
[At the Apollo Theatre]
On April 24, 2002 Michael Jackson rocked the US Vote:
Michael had given a rare performance to launch a campaign aimed at persuading United States citizens to register to vote.
Jackson was greeted by an enthusiastic crowd at the Apollo Theatre in Harlem, New York, performing "Dangerous", "Black Or White" and "Heal The World".
The iconic venue saw Jackson perform there in his youth, as well as Ella Fitzgerald, Billie Holiday and Stevie Wonder.
The pop superstar shared the stage with former president Bill Clinton and singers Tony Bennett and kd lang at a concert that raised almost $ 3m for the Democratic National Committee. The money would be used for the new "Every Vote Counts" campaign, the committee said.
The 1'400 audience members paid up to $ 5'000 each to see the array of stars, which also included comedian Chris Tucker and actress Cicely Tyson.
Mr Clinton introduced Jackson as "one of the most remarkable performers in American history" - but he did not accompany him on the saxophone, as some had hoped.
Shortly after news changed: Michael breaks his silence in his feud with Sony's boss Mottola about the lack of promotion for this new album "Invincible" - read below a report published in The Mirror:
Michael Jackson and his record company boss Tommy Mottola are at war over the music legend's fading career.
The self-styled King of Pop has sold more than 120 million albums in a 24-year solo career with the giant Sony corporation but in an astonishing attack, Jackson, 42, accused the company's chief Tommy Mottola of:
SABOTAGING his career by refusing to release any singles from his latest album "Invincible", which would have helped world-wide sales of the struggling record,
FAILING to advertise and promote the album during a record-breaking US television special about the superstar and
WRECKING possible plans to sign a lucrative record contract with another label.
Troubled Jackson has told close friends that he is disgusted with the treatment he has received.
A pal said: "Michael wants out of Sony, and he believes that some of the highest people in that company are hoping to make him pay the price for his disloyalty.
The company has have stopped all promotion on the "Invincible" album, prevented him from releasing singles and basically sabotaged his career. Jackson is furious at Mottola and any working relationship they had is now over. They are the two most powerful men in music going head to head in an all out war."
Poor sales of "Invincible", the star's seventh for Sony-owned Epic Records, has sparked the bitter row which has been kept a secret until now.
Michael believes the feud has been triggered by his shrewd business ventures which will entitle him to 50 per cent of Sony's revenue even if he leaves the record label.
In 1995 Jackson merged his music publishing catalogue, which contains more than 1'000 songs including 251 Beatles titles, with Sony's publishing catalogue. Sony and Jackson share the cash in a 50-50 split of the catalogue earnings, which DOESN'T include his own albums.
Jackson fulfiled his contractual obligation to Sony by releasing "Invincible" - and a future greatest hits album - and wants to leave the company while still making a huge profit from them.
The source said: "Tommy Mottola is angered by all this to say the least. Michael believes that Tommy wants to make sure that all the time and money invested over the three-year "Invincible" project will be lost.
Michael sees it as a punishment for him outsmarting the corporate minds of a record company that is already in financial difficulty."
He staged two Jackson Five reunion concerts at New York's Madison Square Garden to mark his comeback. Both concerts sold out in FIVE hours grossing more than $ 12 million. The shows were then televised by CBS last November netting a record-breaking 26 million viewers - the most watched TV speciality programme in that network's history.
But sources claim that despite requests from the star his record company failed to place a television advert publicising his new album during the broadcast.
The insider said: "It was crazy. It was the perfect platform to sell the album to a massive TV audience.
Sony claimed CBS had no airspace for the advert. Jackson again put in the request for a repeat airing of the show in January but they said there was no air space - this is bizarre when the show on TV is a Michael Jackson concert."
Then Jackson recorded an all-star tribute to the Victims of September 11 which included stars such as Ricky Martin, Destiny's Child, Shakira, Celine Dion and Gloria Estefan. But despite the commercial power of such a line up Sony did not release the song, much to Jackson's bewilderment.
The source added: "This song was to raise money for charity and there's no doubt that it had so many stars involved that it could have been a success. "
Jackson offered to create a Sony Playstation game which would have attracted considerable interest. "He also offered to participate in film ventures for Sony Pictures for no fee as a part of his own promotional effort." Neither offer was accepted, said the source.
Jackson's sudden loss of popularity has baffled the music industry and fans alike.
His last major album, "HIStory", released in 1995, was the biggest selling double album of all time. He toured and sold out arenas around the world including the RDS in Dublin and Wembley Stadium for three nights.
Then in 1997 he released "Blood On The Dance Floor" as a remix album. Despite critics in the media branding it a failure, it was the biggest selling re-mix album of all time.
Yet by the end of March Sony had deleted "Invincible" from their international priority list of projects. As a comparison, his last album "HIStory" didn't cease to be an international priority until more than TWO years after its release.
A source said: "Even if Michael walks out of Sony today he gets half the revenue that many of their artists are bringing in. That's a bitter pull to swallow for bosses at the company who probably feel that Michael has outwitted them. In retaliation they are making it as difficult as possible for Michael to be appealing to any record company. Poor album sales, a lack of promotion and the frustration this will cause amongst fans will really hinder Michael's ambitions. Lots of the fans have started to think that Michael is not interested in music any more and has given up. But this couldn't be further from the truth.
Even when he launched "Invincible" late last year he was working around the clock to make it a success. He even staged a record signing in New York where thousands of fans got to meet him - he had never done that before. What has happened can not be put down to simple indifference.
Only five years ago Michael was still on top of the pop world and selling millions of records. He is still regarded by people in the music industry as the most talented and gifted artist in the world.
Record companies would still fall over themselves to sign him up and he has already received a number of high profile offers It's only a matter of time before Michael signs up with a new company and he's determined to overcome this problem.
Despite the rumours that have been created around him he is still determined to keep a high profile in the music business. Michael believes he is still a big player in the music business and all the facts to date would still suggest that.
But because the album has dropped away so quickly many are presuming that Jackson has lost the old magic. It just doesn't make sense that his new album has disappeared without trace."
[In London]
On June 15, 2002 Michael made his first appearance regarding the Sony affair at a demonstration against Sony in London, U.K. The unprecedented event took place in front of the European offices of Sony Music, in Great Marlborough Street, central London. Michael Jackson made a surprise appearance at the demonstration, standing on the top deck of an open-top sightseeing bus.
Later that day, he appeared at the party of U.K. based fanclub, "MJNI" where he openly talked about Sony. Read below what Michael had the say:
"I want to thank all the great, incredible talents. As long as you play the music, I want to dance! [referring to Ernest Valentino] I want to thank this guy for a wonderful performance. I thought Bryton McClure was amazing, too. He's a great singer as well.
Anyway, I first wanted to say, I really don't like to talk that much. I really don't. I prefer performing than talking.
I really want you to know what I say. The tradition of great performers: from Sammy Davis Junior, James Brown, to Jackie Wilson, to Fred Astaire, Gene Kelly. The story is usually the same, though. These guys worked really hard, and they're crabbed, for the story ends the same. They are usually broken, torn and usually just sad, because the companies take advantage of them, they really do.
And being the artist that I am, at Sony I've generated several billion dollars for Sony, several billion. They really thought that my mind is always on music and dancing. It usually is, but they never thought that this performer -myself- would out think them.
So, we can't let them get away with what they're trying to do, because now I'm a free agent. I just owe Sony one more album. It's just a box set, really, with two new songs which I've written ages ago. Because for every album that I record, I write -literally, I'm telling you the truth- I write at least 120 songs every album I do. So I can do the box set, just giving them any two songs.
So I'm leaving Sony, a free agent, owning half of Sony. I own half of Sony's Publishing. I'm leaving them, and they're very angry at me, because I just did good business, you know.
So the way they get revenge is to try and destroy my album. But I've always said, you know, art -good art- never dies.
And Tommy Mottola is a devil! I'm not supposed to say what I'm going to say right now, but I have to let you know this. [Points to crowd.] Please don't videotape what I am going to say, ok? Turn it off, please. [Pausing, then changing his mind] Do it, do it, I don't mind! Tape it!
Mariah Carey, after divorcing Tommy, came to me crying. Crying. She was crying so badly I had to hold her. She said to me, 'This is an evil man, and Michael, this man follows me'. He taps her phones, and he's very, very evil. She doesn't trust him.
We have to continue our drive until he is terminated. We can't allow him to do this to great artists, we just can't.
I just wanted to let you know, I appreciate everything you've done, you've been amazing. "You're so loyal! [Scanning the audience]. Diana, everybody, Waldo, all the people here! I love you all. You've been amazing, I love you!
But still, but still, I promise you, the best is yet to come!"
On July 03, 2002 "MIIB - Men In Black II" premièred in the movie theatres and surprised its viewers with a cameo appearance by Michael Jackson as "Agent M". Both critics and the public praised Michael's performance.
[In New York]
Three days later, on July 06, 2002 Michael Jackson protested with some 150 people in front of Sony Music Headquarters in New York. Earlier that day, in front of a crowd of 350 people inside Sharpton's National Action Network headquarters in Harlem, Jackson said of Mottola: "He's a racist, and he's very, very, very devilish." Following the demonstration, Jackson attended a fan event where he was awarded with the "30th Anniversary Fan Award".
Music artists, producers and executives, including Michael Jackson, demanded Tuesday [July 09] better treatment for blacks from major record companies.
Jackson addressed panelists at the Rev. Al Sharpton's National Action Network headquarters in Harlem, but ducked into a stretch limousine before he could be asked about his attack on Tommy Mottola, head of Sony Music Entertainment.
It's official: On August 23, 2002 People Magazine reported that Michael became daddy again!! People magazine reported that the "King of Pop" has a 6-month-old boy, whom he calls Prince Michael II. The identity of Prince Michael's II mother was kept a secret.
On August 29, 2002 news broke that Michael is singing back-up on Monica's new album [same titled first single] "All Eyez On Me".
Also on August 29, 2002, Michael's birthday, the King of Pop was named the "Artist Of The Millennium," on MTV's Video Music Awards in New York City. The award was presented to him by Britney Spears.
"When I was a little boy growing up in Indiana if someone told me I'd be getting the artist of the millennium award, I'd never believed it," Jackson said from the stage.
[MTV Awards]
[In Las Vegas]
On September 08, 2002 Michael Jackson recorded a video message to the German people to express his concern and condolences following the devasting floods that have afflicted the country.
Michael's message was as follows: "To the people of Germany, I send my deepest concern, my deepest and most heart-felt condolences. You are NOT alone. I am here in spirit with you and you are in my prayers. Remember God is with you, and have faith in the fact that this too shall pass. All my love and caring, I love you forever. Thank you."
Michael invited one German family with four children to Las Vegas to meet him and spend the weekend with him. The family is one of the many victims that lost everything in the floods.
And even more, he donated some items, personally signed in Las Vegas, to be auctioned in support of the victims.
[World Art Award]
On November 02, 2002 Michael was awarded with the "World Art Award" by Michael Gorbatshov.
However he did not personally attend the event.
Michaels video-taped message:
"Dear guest of honor, dear Mr. Gorbatshov. It is a great honor for me to be selected by Mr. Gorbatshov and the jury to receive the World Arts Award 2002. This year the motto of the World Awards, peace and tolerance; these values are especially dear to me. In my own heart and mind I stand united with you for peace, love and tolerance for the world. I would like to thank Mr. Guenter Stampf, Mr. Georg Kindel and I thank President Michel Gorbatshov. I love you very much. Thank you so much. Thank you."
[In court]
[In court]
On November 13, 2002 Michael took the witness stand in Santa Maria, California, in a $ 21 million lawsuit by his longtime promoter that accuses the singer of backing out of two millennium concerts.
The German-based promoter alleges he was left with hundreds of thousands of dollars in expenses after Jackson dropped out of the performances, which were to take place Dec. 31, 1999, on both sides of the international date line in Honolulu and Sydney, Australia.
About 100 cheering fans greeted the performer outside Santa Barbara County Superior Court. Some held signs reading "Free Michael." About 30 people watched inside the courtroom after winning a lottery for seats.
Jackson's attorney, Zia Modabber, said in his opening remarks Tuesday that it was Avram who postponed the concerts when he met with Jackson's representatives in October 1999. Modabber said Avram, who had agreed to pay Jackson $ 15 million, realized the shows would not be as profitable as he had hoped.
[Arrival for the court]
On November 14, 2002 Michael appeared for the second time in court.
At one point, Miller questioned Jackson's contention that he had worked toward the concerts by practicing dance moves and making plans to include magic in the act. "Magic?," Miller said. "Yes, magic, as in abracadabra," Jackson answered, drawing appreciative laughs from spectators.
[In court]
On day later, on November 15, 2002 Michael took the witness stand in Santa Maria, California for the third time.
Jackson maintains that it was Avram, not he, who canceled the shows over concerns they would not be profitable. In testimony Friday, Jackson said he could not recall numerous meetings and discussions about the shows.
On November 21, 2002 Michael received the "Pop Artist Of The Millennium" award at the "Annual Bambi Awards" in Berlin, Germany.
Thank you...Thank you...Thank you very much.
[towards Boris Becker] How are you? [Becker: I'm well].
[Bambi Awards]
Thank you so much for the nice words.
Oh boy. [Michael takes reading glasses out of his pocket] I'm sorry, I have to wear these reading glasses. Oh Jesus...here we go.
Dear Dr. Burda, dear Dr. Turnhofer, ladies and gentlemen.
I have wonderful memories of my visits to Germany. Coming back to Berlin...Berlin, a city so full of energy - it's very special to me.
Berlin, ich liebe dich! [German for: Berlin, I love you!]
September 11 has changed our world. Not long ago the Berlin wall came down. But recently new walls have been built. In 1989, people in Germany said: "Wir sind ein Volk." [German for: We are one nation.]
We are Germans. We are Armenians. French, Italian, Russian, American, Asian, African... many other nationalities. We are Christians, Jewish, Muslim and Hindu. We are black, we are white. We are a community of some many differences, so complex and yet so simple. We do not need to have war!!!
And to the children of Germany I want to say this: We need you! The world needs you! Please go for your dreams. Whatever your ideals...you can become whatever you want to become. Become an astronaut or famous scientist, famous doctors. And of course become an artist...[he grins] ... and maybe you get a Bambi award like me.
I want you to know that I love Germany and that you have a very special place in my heart. I love you so much ... really!
Always appreciate the gift of life. Be happy and have fun.
I love you."
[In court]
Back in the U.S.A., on December 04 and 05, 2002 Michael appeared for the fourth and fifth time in court.
Michael was again greeted by hundreds of fans outside the courtroom.
Five days later, on December 09, 2002 the "Annual Billboard Awards" awarded Michael with a special Billboard award for his 1982 album "Thriller" [Epic], which spent more weeks at No. 1 [37] than any other.
Actor/comedian Chris Tucker was on hand at Michael Jackson's Neverland Ranch to present the King of Pop with his award. "I'm very honored, very happy," Jackson said. "I thank my fans around the world. I couldn't be me without you."
On January 10, 2003 the L.A. Times reported that Sony boss Mottola is out!! Sony's Japanese brass informed Tommy Mottola that the company was unwilling to renew the extraordinarily lucrative financial provisions in his contract when it ran out in August 2004, those sources said.
On January 15, 2003 Michael attended Bee Gee Maurice Gibb's funeral in Miami Beach. Gibb's private funeral was held at Riverside Funeral Chapel at noon.
Five days later, on January 20, 2003, a mega announcement: Michael Jackson is to be the subject of a fly-on-the-wall documentary after Martin Bashir was granted permission to follow the singer for eight months.
Granada say Bashir was given "unprecedented and exclusive access" to Jackson for the 90-minute profile, which will be shown on ITV1 on Feb. 03, 2003 as a Tonight with Trevor McDonald special.
Bashir's previous high profile subjects have included Princess Diana and Michael Barrymore
Tonight editor, James Goldston, said: "The film is an extraordinary insight into the life of one of the most famous and controversial figures in the world.
"We have been filming with Michael Jackson throughout one of the most turbulent periods in his life. The results are utterly compelling - viewers will not believe what they are seeing."
[Living With M.J.]
[Living With M.J.]
On February 03, 2003 "Living With Michael Jackson" aired on U.K.'s ITV1. The interview will air later all around the world... and a storm began.
Michael spoke openly about money, plastic surgery, his childhood, Prince Michael II and much more.
But instead of portraying Michael in a fair way, Bashir tried all he could to twist things in the wrong way.
However, most of the viewers did not fall for Bashir... after the interview viewers all around the world expressed their support for Michael.
Three days later, on February 06, 2003 Michael released a press statement:
"Today I feel more betrayed than perhaps ever before, that someone who had got to know my children, my staff and me, whom I let into my heart and told the truth, could then sacrifice the trust I placed in him and produce this terrible and unfair program," Jackson said in a statement released in London.
"Everyone who knows me will know the truth, which is that my children come first in my life and that I would never harm any child."
Debbie Rowe, Michael's ex-wife and mother of two of his children, was quoted as supporting him.
"It breaks my heart that anyone could truly believe that Michael would do anything to harm or endanger our children: they are the most important thing in his life," she said, according to the statement, released by a London public relations firm.
Figures released Wednesday showed a television documentary on Jackson attracted 10 times as many viewers as an exclusive interview with the Iraqi leader -- despite the threat of imminent war.
The controversial interview, conducted by Labor politician Tony Benn and broadcast Tuesday, boosted the audience figures for Channel 4 news by 500'000 to 1.5 million, a spokesman for the program said.
But while ratings for the interview peaked at 1.7 million, the Jackson show broadcast on rival channel ITV Monday drew an audience of 15 million. In the U.S.A. the interview attracted nearly 27 million viewers on ABC.
Michael strikes back!!! On February 20, 2003 Fox aired outtakes from the controversial interview with Martin Bashir titled "Michael Jackson, Take Two: The Interview They Wouldn't Show You." The outtakes, coming from Michael's private camera man, will later be shown all around the world and showing closely how things really were and how much Martin Bashir commented Michael on his abilities as a father, Neverland etc... opposite to what was shown during his interview.
"The film shows extraordinary scenes of Martin Bashir praising the way Michael treats children and commenting on how good a father he is," a statement said.
"The Jackson footage clearly shows that Bashir was actually continuing to praise Michael's abilities as a father and [shows] Bashir making statements about how he feels it is a pity that the world is so quick to criticize Michael."
"On the face of it, either Martin Bashir was lying to Michael or was misleading his audience on the voiceovers on the film," a statement said, adding that Bashir had been aware he was being filmed during his interviews.
On February 28, 2003 Michael Jackson won an early skirmish Friday in his legal fight to ban a British television company screening unseen footage from a controversial behind-the-scenes documentary about him.
The American singer had asked the High Court in London to grant an injunction preventing Granada Media Group showing any more footage from its hugely popular "Living with Michael Jackson" show but lawyers for both parties said they had managed to reach a private agreement.
Granada's lawyer, Geoffrey Hobbs, told the court that his client had agreed not to exploit copies of the program or any out-takes until a full hearing of the case after March 31.
On March 14, 2003 the Superior Court jury in Santa Maria decided in the case Avram vs. Jackson: Entertainer Michael Jackson reneged on a contract with Marcel Avram and will have to pay the concert promoter $ 5.3 million for failing to perform at two millennium concerts.
Both sides claimed victory following announcement of the jury's verdict, which came after a week of deliberations.
Jackson's attorneys said the $ 5.3 million ruling was a success considering the amount that Avram sought in the lawsuit.
"Facing the realities as they are, it was a victory," said Zia Modabber.
Steve Cochran, Jackson's lead attorney, would not discuss his client's financial status, but did call the ruling a "financial success."
"Mr. Avram wanted to take off [Jackson's] head for $ 34 million," he said. "It was in his interest to fight."